Estimated read time: 2-3 minutes
This archived news story is available only for your personal, non-commercial use. Information in the story may be outdated or superseded by additional information. Reading or replaying the story in its archived form does not constitute a republication of the story.
SALT LAKE CITY -- Two brothers will each spend a year in jail for assaulting their grandmother. They will also be on probation for a year.
Christopher and Michael Hansen pleaded guilty to three misdemeanor charges of abuse of an elder adult, lewdness and domestic criminal mischief. Their attorneys asked the judge to give them probation, so they could work and get counseling, but the victim's sister-in-law said the men deserve to go to prison because they had mistreated their grandmother for a long time.
After the hearing, Rita Avery declined to do an interview, but in court she told the judge she loved her grandsons and forgave them for what they did.
The victim's sister-in-law Joy Allen said, "She still says, 'I love them and they're my family,' and I just keep trying to tell her, 'Rita, you don't want a family who treats you like that.'"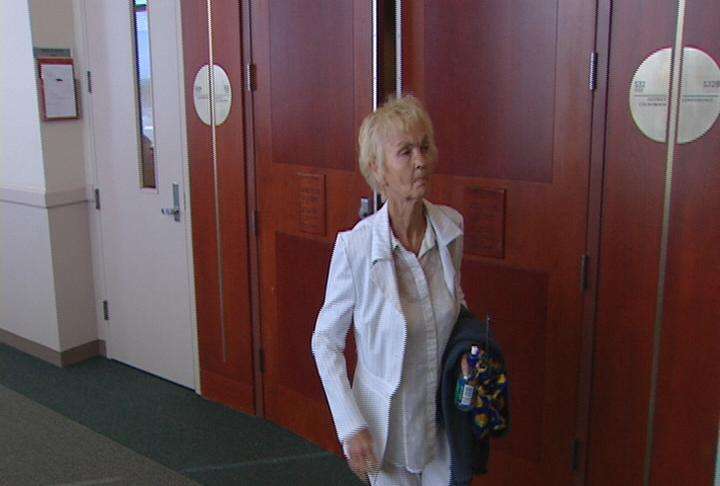 According to court documents, on July 1, Avery was taking a shower in her home when Christopher Hansen punched and pushed her and then urinated on her. When she walked out of the bathroom, Michael Hansen urinated on her clothes.
In court the brothers tearfully apologized to their grandmother. They said they had been drinking and were under stress because their mother had died from a drug overdose. They said they blamed their mother's death on their grandmother and took it out on her.
Defense attorney Chad Stur, who represented Michael Hansen, said, "[There's] not really a lot of justification for [the attack], but the context is that they were grieving over the death of their mother and trying to find out the circumstances of her death."
But Avery's sister-in-law said the boys' tears were an act, and they had abused their grandmother many times before. She also said the incident in July was unbelievable.
She said, "That was just more than we can handle. They've always stolen money from her and slapped her around if she didn't have the money they wanted, and it's been a terrible life for her."
Allen said she thought the men deserved time in prison, but she was glad they were going to jail.
She said, "I don't think they have a place in society. They're vicious."
The brothers have spent 95 days in jail and will get credit for time served.
She said, "I know that someday they'll be out again, and I hope we can keep Rita out of their way."
The judge ordered they have no contact with their grandmother until their probation officers allow it.
------
Story compiled with contributions from Sandra Yi and Randall Jeppesen.
×
Related links
Related stories
Most recent Utah stories