Estimated read time: 3-4 minutes
This archived news story is available only for your personal, non-commercial use. Information in the story may be outdated or superseded by additional information. Reading or replaying the story in its archived form does not constitute a republication of the story.
SALT LAKE CITY -- On Friday, the International Olympic Committee announced Rio de Janeiro will host the 2016 Summer Olympic Games. That simple announcement sent a wave of shocked silence from Copenhagen to Chicago, quickly ending the Windy City's hopes to host the 2016 Summer Olympic Games. Rio is the first city in South America to ever be awarded the Games. Folks in Salt Lake can relate to both experiences.
Salt Lake knows the thrill of victory and the agony of defeat. It was a long road to February of 2002, when the opening ceremonies were held here.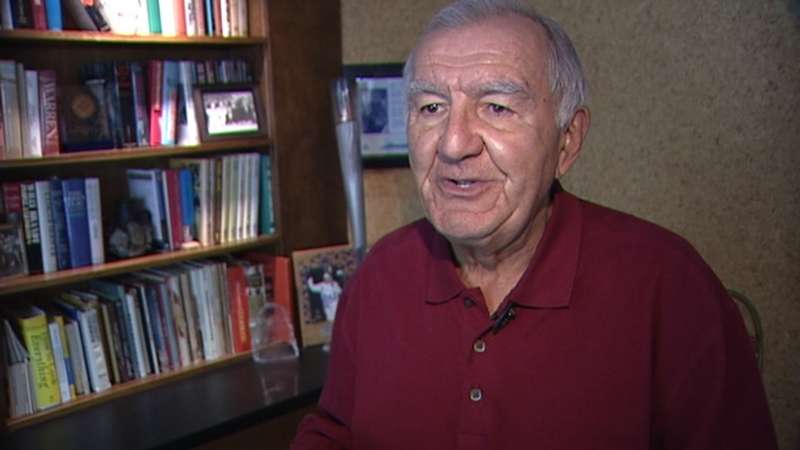 It wasn't until its fifth try that Salt Lake won. Mike Korologos, the former spokesman for Salt Lake's Olympic bid team, has an impressive collection of vintage memorabilia, including a pair of never-before-seen memos expressing disappointment in case they lost the 2002 bid; one for then-chief Tom Welch, one for the governor. The memos turned out to be unnecessary.
---
The city of Chicago, having obtained the least number of votes, will not participate in the next round.
–Jacques Rogge, IOC president
---
Salt Lake had lost four previous times including, narrowly, four years earlier to Nagano, Japan.
Then in 1995, at the bid event in Budapest, Utah organizers thought they might lose again when the IOC president began to speak.
**20 years of Olympic games**
| Year | Location | Season |
| --- | --- | --- |
| 1996 | Atlanta | Summer |
| 1998 | Nagano | Winter |
| 2000 | Sydney | Summer |
| 2002 | Salt Lake City | Winter |
| 2004 | Athens | Summer |
| 2006 | Turin | Winter |
| 2008 | Beijing | Summer |
| 2010 | Vancouver | Winter |
| 2012 | London | Summer |
| 2014 | Sochi, Russia | Winter |
| 2016 | Rio de Janeiro | Summer |
Korologos recalled, "And our hearts collectively just dropped because to us, we never referred to Salt Lake City as the city of Salt Lake City, and then when he said Salt Lake City, the place erupted, people were jumping on tables, hugging, kissing."

He said Utahns could surely relate to the emotions of Chicagoans and Brazilians.

**Rio de Janeiro, Brazil**![](http://media.bonnint.net/slc/1473/147341/14734139.jpg)

Rio de Janeiro ("River of January") is the second largest city in Brazil, the third largest metropolitan area in South America and the first South American city to host the Olympic Games. It is famous for its natural settings, Carnaval and beaches. One of the most famous landmarks is the "Christ the Redeemer" statue atop Corcovado Mountain. It was recently named one of the New Seven Wonders of the World. Beyond the beauty, Rio is regarded as one of the most violent and dangerous cities in the world.

At the Brazilian restaurant Tucanos, those with connections to country said it was time for a South American host city. Mauricio Assis, a native of Rio, said, "My friend sent me a text message saying Rio won, so it's been a great day for me so far." Christian Lora served an LDS mission in Rio. He said, "It's going to be amazing. It's going to be great for the country and is going to build it up a lot."

Korologo said, It's worth it. It's worth it. The Olympics make your city a world-class city."

E-mail: jdaley@ksl.com

×
Related stories
Most recent Utah stories