Estimated read time: 2-3 minutes
This archived news story is available only for your personal, non-commercial use. Information in the story may be outdated or superseded by additional information. Reading or replaying the story in its archived form does not constitute a republication of the story.
SALT LAKE CITY -- The Grand County School District has financial problems that are so serious, they're still discovering the full scope of them. That reality made its way from Moab to Salt Lake City Friday, where the State Board of Education got involved.
The superintendent and school board were blindsided by the news. Just a month ago, things appeared to be fine. Now, they are facing a more than $2 million shortfall.
The district is requesting "financially distressed district" status from the state.
Margaret Hopkin, the district superintendent, said, "The magnitude of this problem is so immense, we're shell-shocked, but we've gone into immediate planning."
What's happened to the Grand County School District is being described as an accounting error. That accounting error left a deficit of at least $2.2 million, a huge amount in such a small district.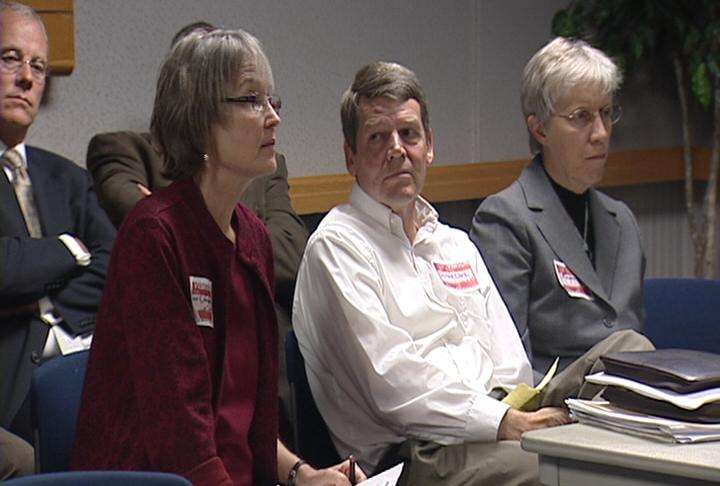 Now in crisis mode, district officials have ordered furloughs, along with cuts to salaries, student activity budgets and employee benefits.
It's possible even that may not be enough. A request to raise property taxes is possible for Grand County voters.
The district's "distressed district" status--a first in the state--allows them to move money between district budgets.
"I feel confident we can get through this, with careful planning and with the state board's support with this designation of 'financially distressed district,'" said Hopkin.
The district's first priority includes students and staff.
There are already questions about how this situation happened.
Greg Haws, the State Board of Education chairman, said, "We met in the audit committee, we need to do further investigation. I think the state auditor needs to get involved as well."
District officials are careful not to point fingers of blame. Even so, they do have questions for their old auditor. They want to know how a problem like this could linger undiscovered for so long.
E-mail: rpiatt@ksl.com
×
Most recent Utah stories