Estimated read time: 1-2 minutes
This archived news story is available only for your personal, non-commercial use. Information in the story may be outdated or superseded by additional information. Reading or replaying the story in its archived form does not constitute a republication of the story.
John Daley ReportingSharp words today from a federal judge regarding mandatory sentencing rules as he handed down the penalty for a convicted drug dealer. Judge Paul Cassell had hinted that he might declare the federal sentencing guidelines unconstitutional, but today he grudgingly backed down.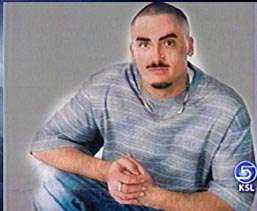 It was an extraordinary day in court. They even moved the hearing into a larger court room to accommodate the crowd.
The case involved a 25-year old drug dealer. In court a couple months ago, jurors told Judge Cassell they thought the convict, Weldon Angelo, deserved 15 years in prison. But the mandatory sentencing laws require a sentence of 63 years. Judge Cassell openly wondered if that was fair. He even passed out a document comparing Cassell's mandatory sentence to that of other offenders.
For example, a hijacker would get 24 years, a terrorist 19 years, someone convicted of 2nd degree murder would get 14 years and a child rapist 11 years.
Angelo twice carried a pistol in an ankle holster while selling marijuana to a confidential police informant. Prosecutors say, because of a conviction for drug trafficking and weapons possession, he should receive that tough sentence.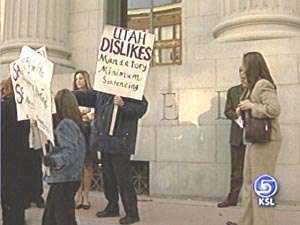 Today, with advocates for reform demonstrating outside the courthouse, Judge Cassell issued the sentence. He called the sentencing guidelines in this case cruel, unjust and even irrational, but despite that he could not depart from his guidelines and gave Angelo 55 years in jail.
It was a sentence that was harshly criticized by Angelo's family outside the courthouse.
Jim Angelos: "I'm gonna fight it. I've been a publisher for 30 years and I know enough about publication, I know how to fight this kind of stuff."
Judge Cassell even took the step today to call on congress to change these guidelines.
×