Estimated read time: 1-2 minutes
This archived news story is available only for your personal, non-commercial use. Information in the story may be outdated or superseded by additional information. Reading or replaying the story in its archived form does not constitute a republication of the story.
Amanda Butterfield reporting A man is found wandering the streets of Salt Lake Monday morning, with a gunshot wound to his skull. When police stopped to help, the man didn't want it.
Even though he didn't want help, police took him to LDS hospital, where his wound is being treated.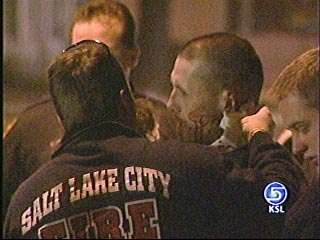 Meanwhile police are still trying to figure out what happened.
Salt Lake police found the man walking down the street on 8th south and Edison just before 3 this morning, and noticed blood all over the side of his face and head.
When police stopped, he wouldn't answer their questions, and despite the bullet that was lodged into his head, didn't want medical aid.
Det. Dwayne Baird, Salt Lake City Police Dept.: "He was able to talk to our officers, very uncooperative, wouldn't tell us what happened, where, or how did it, and for what reason."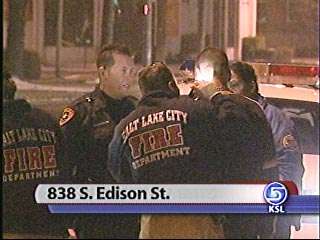 Police have identified the man as Kevin Mead, and has a history with police. He also has two outstanding warrants for his arrest totaling 50-thousand dollars.
As for the bullet in his head, doctors here at LDS have opted to leave it. It would be to dangerous to try and remove it, and it's not causing any harm.
Mead is expected to be released from the hospital later today.
Salt Lake City police say Mead is very fortunate to have survived the shooting without much trouble, especially considering it was a shot to the head.
×