Estimated read time: 2-3 minutes
This archived news story is available only for your personal, non-commercial use. Information in the story may be outdated or superseded by additional information. Reading or replaying the story in its archived form does not constitute a republication of the story.
Kimberly Houk ReportingJeri Reneer, Attorney for B.J. Mathis "I'm fairly confident that the families will be able to get that bond going and we can get these kids out so they can compose themselves for this stressful situation, this trial."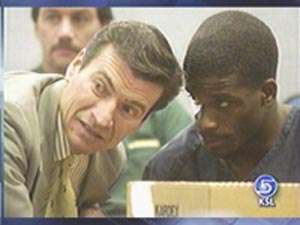 Former Brigham Young University football players accused of rape appear in court and family members proclaim their innocence. Also in court, a judge reduced bail for the three men, so they may soon get out of jail.
It was an emotional day in court for the family members of the three defendants. All were very relieved when the judge reduced bail from $100,000 to a $50,000 bond. The defendants are expected to bail out of jail soon with $5,000.
Deborah Rashada, Mother of Ibrahim Rashada: "I believe the system is going to work for us."
Deborah Rashada is standing behind her son, one of three former BYU football players fighting to be found innocent of rape.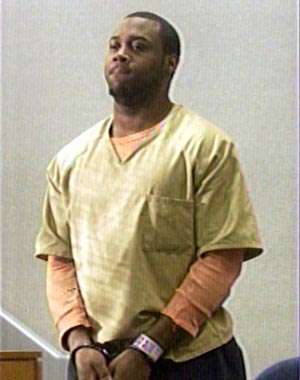 Rhome Zabriskie, Attorney for Rashada: "A lot of people believe in this kid. I know that before his arrest, he was doing a lot of good things in the community, a lot of service activities, working with the homeless, and other activities. And I think he's left a real favorable impression with the people who know him here."
But an incident that happened at an apartment in this complex last August is tarnishing that impression. Police say Ibrahim Rashada along with BJ Mathis and Karland Bennett were involved in the gang rape of an unconscious 17-year old girl. All three where suspended from the Y just before they were indicted by a grand jury. Now the three defendants and their attorneys are preparing for a rapidly approaching trial.
Rhome Zabriskie, Attorney for Rashada: "I've been in the prosecutor's office and seen quite a stack of discovery, including several video tapes, audio cassettes, DVDs. And I don't know what the content of any of those are."
But all three attorneys are confident in their ability to be ready to go by the first of the year.
Greg Skordas, Attorney for Bennett: "My client has asserted his innocence and wants a trial. And we have at trial and I intend to go forward with it on January 3rd."
It's just around the corner, and Deborah Rashada is gearing up for a trial she hopes will prove her son's innocence.
Deborah Rashada: "We believe in Ibrahim. We stand behind him. We are here to support him."
Also in court today, defense lawyers complained the state hasn't been supplying the defense with all the police records in the case -- the judge issued a stern warning to the state to forward the information or the defendant's bail could be reduced even more.
×