Estimated read time: 2-3 minutes
This archived news story is available only for your personal, non-commercial use. Information in the story may be outdated or superseded by additional information. Reading or replaying the story in its archived form does not constitute a republication of the story.
Sandra Yi Reporting
Police in West Valley City are looking for a man who brutally beat and robbed an elderly woman yesterday.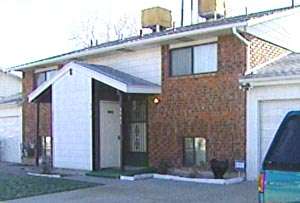 The victim was violently attacked inside her home. Family members say she was kicked in the chest 30 to 40 times. It happened yesterday afternoon and the suspect is still out there.
Sara Biassuti: "What kind of person does something like that to a sweet little old lady? He didn't have to hurt her."
85-year old Georgina Anderson survived the brutal beating. For her family it's a Christmas miracle.
Jennifer Jacobson, Victim's Granddaughter: "We're very proud of her. She's a strong lady."
Anderson is a landlady. Her family says, a man came to her house yesterday afternoon, referring to some property. When she opened the door he forced his way in.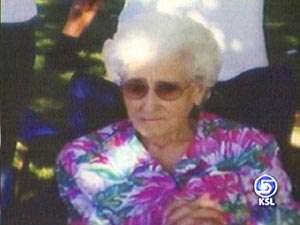 Jennifer Jacobsen: "He pushed her down the stairs, dragged her around the house by her hair."
The man asked Anderson for her money. She eventually managed to go into her bedroom and push a panic alarm. When she told the man that she had called police, he became even more violent.
Jennifer Jacobsen: "He stomped on her chest and repeatedly kicked her in the heart. She said that he concentrated on that area. We think he was trying to kill her."
John Garcia: "She was like a grandma to me. I love her a lot."
John Garcia is one of Anderson's former tenants. He was devastated to find out what happened.
John Garcia: "She would do anything for anybody. And for someone to do something like that, they don't have a heart."
Friends and family want the attacker behind bars. They hope someone will have information that will lead them to the suspect.
Jennifer Jacobsen: "We're concerned that he's dangerous and that he may do this again. We want him off the streets."
Police have released a description of the suspect. He is described as a Hispanic male, clean shaven, between 30 and 40 years old, 5-6 to 5-8, and has a stocky build. He was wearing a dark, winter-knit type hat and a cell phone with a headset that extends from the ear the mouthpiece. If you have any information, call West Valley City Police.
The victim is in intensive care at the hospital. Family members say she may never fully recover.
×
Most recent Utah stories