Estimated read time: 1-2 minutes
This archived news story is available only for your personal, non-commercial use. Information in the story may be outdated or superseded by additional information. Reading or replaying the story in its archived form does not constitute a republication of the story.
John Daley ReportingA 17-year-old high school student is in jail tonight after bringing a dangerous device to school. It happened yesterday at Evanston High in Evanston, Wyoming. The students, staff, and police acted quickly and diffused what could have been a potentially deadly situation.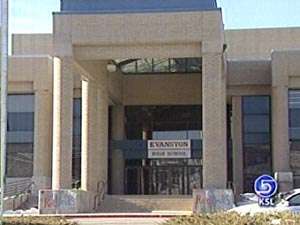 Police are describing that device only as an "incendiary device", not a bomb, but something that could do considerable harm if lit on fire. They say a staff member alerted the administration and a police officer stationed at the school when the student visited a bomb-making web site on a school computer.
About the same time, other students told them the teen had this dangerous device in his backpack. Police removed the backpack and the device was later destroyed by a regional bomb squad. The teen was arrested.
A possible motive? His classmates say he was frequently harassed by bullies, but they were surprised by the incident.
Charges have not yet been determined. The police chief says the school was not evacuated because they felt it was safer to keep students in school, citing recent national cases of school violence where students were targeted as they left the school.
So, one student is in jail, and officials and students are truly relieved this incident was resolved without violence.
×