Estimated read time: 1-2 minutes
This archived news story is available only for your personal, non-commercial use. Information in the story may be outdated or superseded by additional information. Reading or replaying the story in its archived form does not constitute a republication of the story.
Sam Penrod ReportingThe Church of Jesus Christ of Latter-day Saints is asking church members to get involved in helping the Tsunami victims. The church is asking for generous donations from its members to help in the relief efforts.
Today the Church's First Presidency asked Church members to get involved in helping by making monetary donations this Sunday. In a written statement, the church says: "In the present circumstances, we urge our people to remember in their prayers those in the devastated areas and to contribute most generously in fast offerings, which will make it possible for the Church to increase its aid to those whose suffering is go great.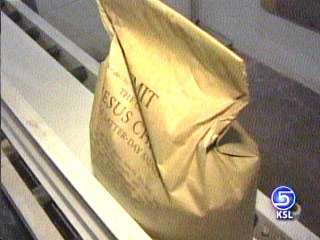 The church has already sent several Church Welfare officials to the region where they are coordinating humanitarian relief and are purchasing medical supplies, providing hygiene kits and donating food for victims there. The church is providing help in Indonesia, Thailand, India and Sri Lanka.
The church is also organizing much needed supplies to be shipped to the region, as it has done in other natural disasters in recent years. Exactly what will be sent is still being worked out.
But the efforts are going on world wide, not just here in Utah. For example, church members in Hong Kong are in the process of putting together 30,000 hygiene kits that will be sent to Sri Lanka.
×