Estimated read time: 2-3 minutes

This archived news story is available only for your personal, non-commercial use. Information in the story may be outdated or superseded by additional information. Reading or replaying the story in its archived form does not constitute a republication of the story.

NORTHERN UTAH -- The Utah Department of Transportation has fast-tracked pavement work on Highway 89 in Davis County because of colder temperatures. Officials didn't anticipate evening temperatures would drop as fast as they have, and the materials contractors work with don't do as well in colder conditions when being put on the road.

Some business owners wish the construction projects in front of their companies would be fast-tracked as well. They say the construction has been very hard on business.

**Project Overview:** ![](http://media.bonnint.net/slc/1454/145437/14543706.jpg)

The reconstructed 12th Street includes new curbs and gutters, drainage improvements, water and sewer upgrades and new 6-7 ft. wide sidewalks. The intersection at Wall Avenue is being widened, raised concrete medians are being added at the 1200 West and Wall Avenue intersections and at an upgraded Union Pacific Railroad/Utah Transit Authority Frontrunner crossing. -*UDOT*

The sign on the front of the No Frills Diner in Ogden said it all: "Yes, we are open." But with drivers concentrating on orange barrels, owner Ronald Yeates wonders who has time to read it? "It's been pretty bad. There have been days where we've had two or three customers for the whole day," Yeates said.

He is one of about two dozen business owners along 12th Street who said the year-long road construction project is close to putting some of them out of business.

"If I hadn't been lucky enough to have some money set aside, I would've had to have shut down about six months ago," Yeates said.

UDOT spokesman Vic Saunders said he understands the frustration.

"We're paving with concrete, and it's not the same as your typical asphalt job," he said.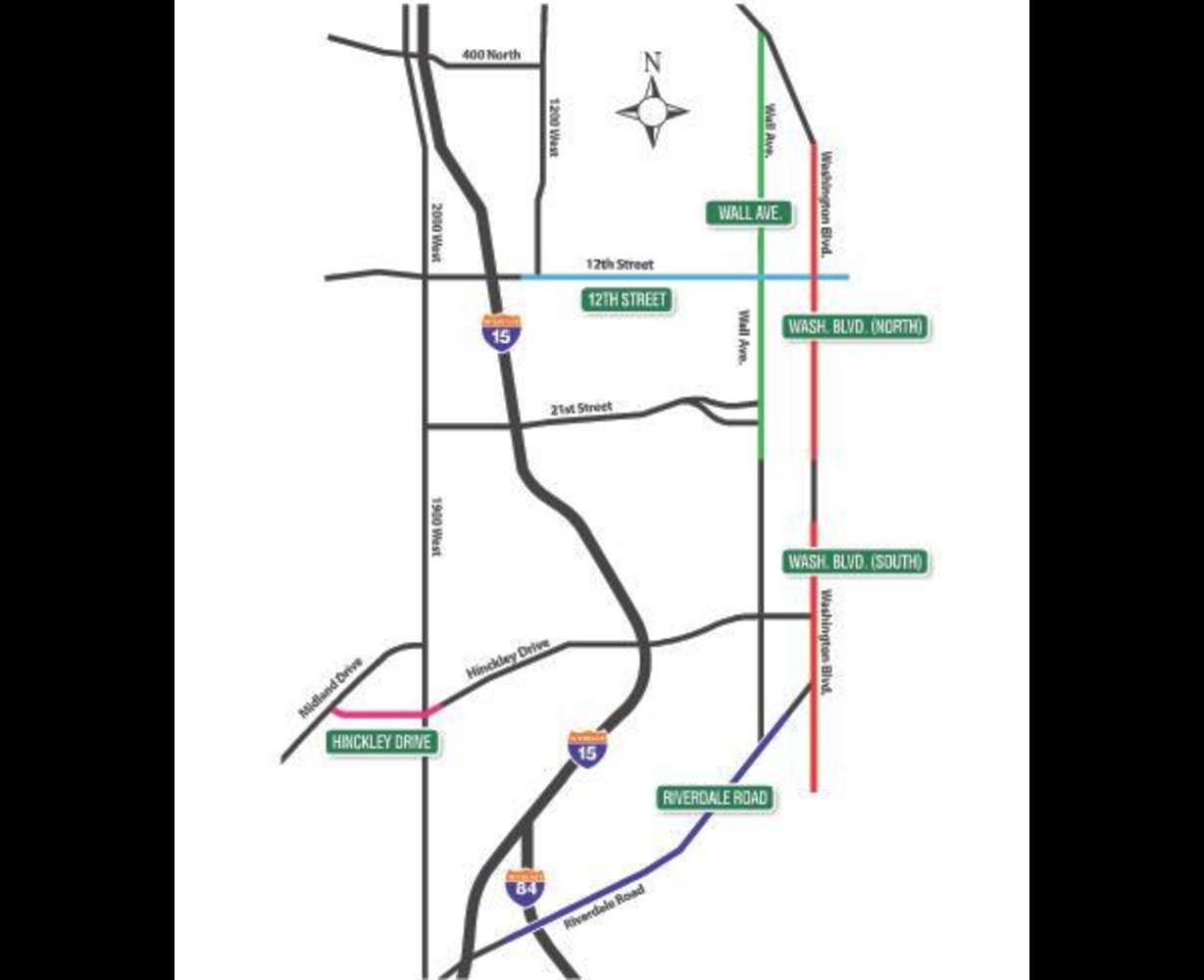 Saunders explained that the concrete has a 50-year life span. But to help business owners now, UDOT is planning on taking out full-page newspaper ads to let the community know those businesses are open.
"This has been a project that had an entire winter of torn-up roads with utility work, and I think folks on the road just want the project to be done now," Saunders said.
Of course, Ogden isn't the only place where business owners said construction is hurting them. In Holladay, a few businesses had to shut down.
"It's horrible. We've got about half the customers we usually have," said Amy Ellingson, a waitress at Sharon's Café.
Ellingson said tips are down about $250 a week. She knows the road work has to be done but wishes it could have been done a lot faster.
"On the weekends, we used to have a line out the door. Now we can seat everyone all the time," Ellingson said.
The project in Holladay is set to be finished sometime next month. All that work in Ogden should be completely finished in early December.
E-mail: acabrero@ksl.com
×
Related links
Most recent Utah stories