Estimated read time: Less than a minute
This archived news story is available only for your personal, non-commercial use. Information in the story may be outdated or superseded by additional information. Reading or replaying the story in its archived form does not constitute a republication of the story.
SALT LAKE CITY (AP) -- A Manti man appears to have gotten out of paying a traffic ticket after trying to pay the fine in pennies.
But not by the good graces of the law.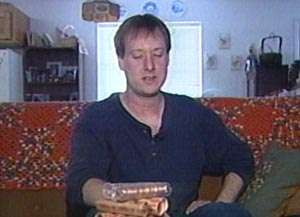 Grant Petersen dropped off a big bucket full of the copper coins last month to cover his $82 fine for a speeding ticket. The Sanpete County Justice Court rejected the money, saying that it would take too much time to count.
However, Petersen refused because pennies are legal tender, and the case made national headlines.
He got his bucket of copper coins back and didn't have to pay the ticket because the Women's Community League offered to pay it for him in the spirit of the holiday season, said Utah Administrative Office of the Courts spokeswoman Nancy Volmer.
Still, Petersen might be pressing his lucky pennies.
Since the case made national headlines, he's taken the bucket to online auction site eBay. He's asking $25,000 for the 82 bucks worth of coins.
The five-day auction ends Sunday. But as of Friday, he's had no offers.
(Copyright 2005 by The Associated Press. All Rights Reserved.)
×
Most recent Utah stories