Estimated read time: 1-2 minutes
This archived news story is available only for your personal, non-commercial use. Information in the story may be outdated or superseded by additional information. Reading or replaying the story in its archived form does not constitute a republication of the story.
Sammy Linebaugh ReportingShe's a world-class athlete headed to Torino in 2006, and on the road to becoming a well-known musician, performing her very first solo concert in Park City earlier this month. And Lacey Heward's inspiring story doesn't stop there. The disabled ski racer undergoes dialysis for her failing kidneys four times a day, but if you think it slows her down, think again.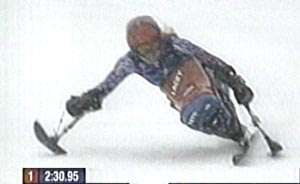 Laci Heward, Paralympic Skier: "Girl, you've got to do what your heart tells you, no matter what the fold."
This girl, a singer, songwriter and World Champion ski racer has got game.
Laci Heward: "I grew up with a single mom and didn't have a lot of money so I had to earn the money on my own. And it was a lot of money for a 14- year old so I went door to door and sold raffle tickets to pay for my skiing."
Paralyzed in an accident at just 18 months old, Lacey Heward says she found freedom of movement, and a love for speed in ski racing, a passion she developed alongside her first childhood love: performance.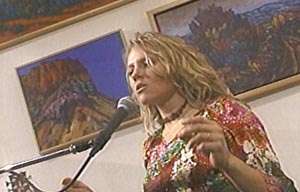 Laci Heward: "I was three when I first performed on stage, and I fell in love with it."
Her songs, she says, weave her life story, which this Christmas, took a new turn.
Yep, meet Lacey's fiance Benjamin who knows just her kind of rock and just how far this tomboy from Boise, Idaho can fly.
In case you're not already impressed, Lacey won the overall World Cup Title in 2003 and took the downhill in 2004. She says she hopes to hold out for a kidney transplant until after the Torino Games, 2006. We may see more from her on the music front too.
×
Most recent Utah stories