Estimated read time: 2-3 minutes
This archived news story is available only for your personal, non-commercial use. Information in the story may be outdated or superseded by additional information. Reading or replaying the story in its archived form does not constitute a republication of the story.
>Sam Penrod Reporting Nothing like it has ever happened before in the Cache Valley. Two fires in one day, and when the flames were out and the smoke had cleared four people were dead--three of them children.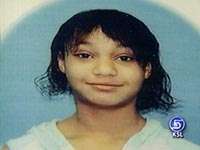 A 12-year old girl died here last night in this fire, and just a couple of miles away a mother and two of her young children died in a separate fire, making yesterday one of the most tragic days in this area in long long time.
Messages of condolence and memories fill a book at the school of 12-year old Arista Hamilton, who was killed inside of her Smithfield home last night. Page after page, students are writing their thoughts that will be given to her family.
Scott Jeppesen, Principal, White Pine Middle School: "She worked hard, wanted to please, wanted to be successful. She was just really a fun girl to have in a class."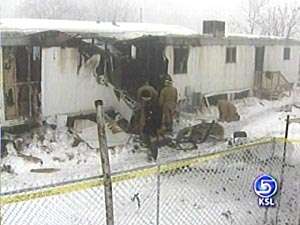 Just a few hours earlier yesterday a fire at this apartment complex took the lives of a mother and two of her children. 26-year old Christina Lee Ward died in the fire.
Julie Bigelow, Family Spokesperson: "She was a stay at home mom, she wanted a big family, she was very quiet, but when she was with her family she was very outgoing."
Ward was apparently trying to protect her four-year old son Dalton Ward and her two-year old daughter MacKenzie Ward who also died.
Julie Bigelow, Family Spokesperson: "They were very sweet children, very well-mannered, very outgoing children and it's just hard."
Ward's husband and two older children were at work and school when the fire started. Family members say they want to thank everyone for their support, which they say is helping to ease the sorrow of their loss.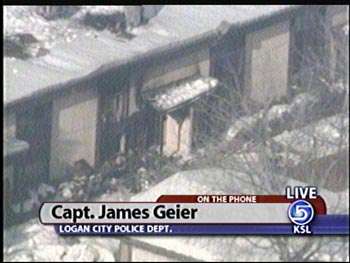 Julie Bigelow, Family Spokesperson:"We just want to thank everyone from the bottoms of our hearts for everything that everyone has done."
So far investigators believe that both fires were started accidentally. Faulty wiring is blamed in the Logan fire and in Smithfield, it is believed a candle may have started the fire.
×
Most recent Utah stories