Estimated read time: 3-4 minutes
This archived news story is available only for your personal, non-commercial use. Information in the story may be outdated or superseded by additional information. Reading or replaying the story in its archived form does not constitute a republication of the story.
WEST JORDAN -- Spread across the gymnasium floor at Majestic Middle School in West Jordan is a pile of colored disks. Jenny Grosh put them there.
Grosh the elementary physical education specialist for the Jordan School District. The disks are for a game she's about to have students play. But more importantly, it's to get them active--even if just for a few minutes.
"To be quite honest, I think the elementary level is where the kids get the love of physical activity. If you don't start to implement it at the elementary level, it just doesn't happen," Grosh said.
We all know with video games and multiple television channels, children are less active now than before. But there are consequences for the inactivity.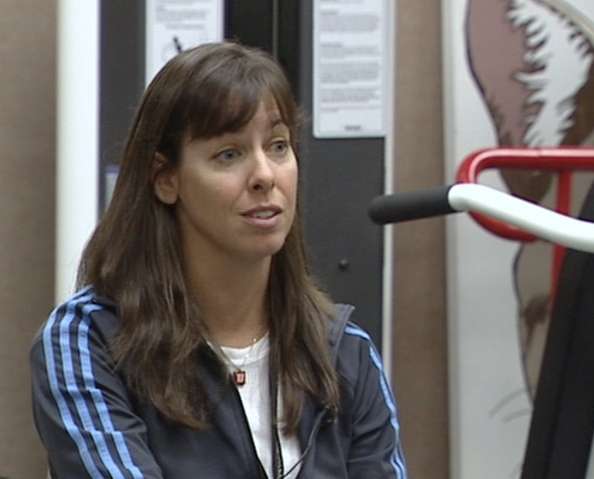 According to the Centers for Disease Control and Prevention, childhood obesity is becoming the No. 1 health concern for elementary-age children. In a report, the CDC says obese children have a 70 percent chance of suffering from some type of cardiovascular disease before the age of 17.
Grosh just might be the only person between some of these children and serious health problems in the future.
Like many school districts, Jordan's elementary schools don't have a physical education teacher for each school. That's why the physical education program was created.
Grosh visits all the elementary schools in the district to teach teachers how to keep their students active. She encourages teachers to take quick, 5-minute energizing breaks in the classroom and reminds them to make sure students are active during recess.
Most importantly, Grosh says it has to be fun.
"Because if they're not having fun while doing it, most kids won't do it at all," she explained.
"It's the most important thing we can do," said Cindy Lloyd, who is also a physical education specialist with the Jordan School District. Lloyd focuses on middle and high school students.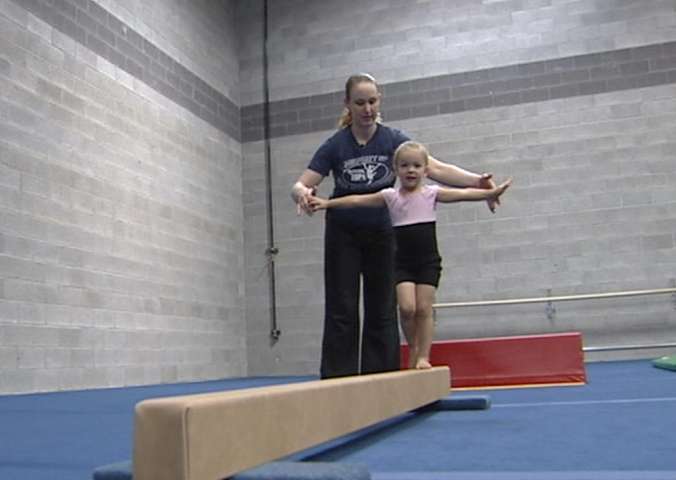 The state of Utah recommends students get 150 minutes of exercise a week. That breaks down to 30 minutes a day.
However, Lloyd says it can be difficult getting students to do that exercise. She's worried with budget cuts to physical education programs, the childhood obesity issue is only going to get worse.
That's where private gymnasiums come in. Epic Gymnastics in Murray opened last week, in part because the owners say parents saw a need for their children they weren't getting in school.
"They used to have so many gym classes in elementary schools, and exercise is tied so much to the way your brain works," said Laura Weiss, who is a co-owner of the new gym. "One of the things we're doing here is we're gong to teach nutrition as well as an active lifestyle to try and help children stay healthy."
"Even if you're academically gifted, it doesn't do us much good to have couch potato geniuses," Lloyd said.
The toughest part, though, is convincing children being active is more important than beating a video game.
"Teaching children to stay healthy is the best way for them to live a long, quality life," Lloyd said. "There is a lot of debate about health care right now. The best way to make health care more affordable is to work on the preventative side of the issue. That's what we're trying to do here."
E-mail: acabrero@ksl.com
×
Related links
Most recent Utah stories