Estimated read time: 2-3 minutes
This archived news story is available only for your personal, non-commercial use. Information in the story may be outdated or superseded by additional information. Reading or replaying the story in its archived form does not constitute a republication of the story.
Sandra Yi ReportingGloria Hawkes: "Why would somebody take somebody for 17-and-a-half hours and not call?"
Still more questions than answers in the case of a three-year old boy allegedly kidnapped by a family friend. An Amber Alert went out just after 1 a.m. yesterday for three-year old Kaden Briggs. He was reunited with his family later that morning.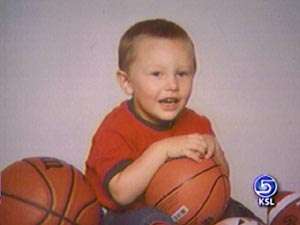 KSL Radio was the first to broadcast the Amber Alert, after a family friend picked up Kaden but never dropped him off. It was successful. Kaden Briggs was found safe. Now questions are swirling about what happened while he was gone.
Three-year old Kaden Briggs spent 17 hours with Bob Greene, his alleged kidnapper. Greene is a family friend, but has an extensive criminal history, including drug abuse and attempted child abuse.
Gloria Hawkes, Kaden's Grandmother: "I'm concerned about where he was and what was going on there at the time."
Similar questions have prompted an investigation by the Department of Child and Family Services. Case workers also plan to look at Kaden's family situation.
Carol Cisco, DCFS Spokesperson: "Our concern is, was he abused, first and foremost. And then, had he been neglected, had he been place in any danger?"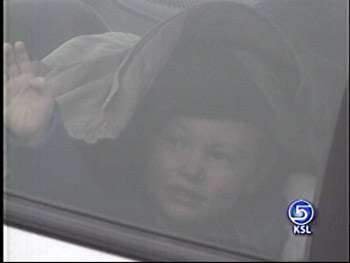 Authorities issued an Amber Alert for Kaden, just after 1:00 a.m. Sunday. He was reunited with his family, who described him as tired, but ok. In the car he looked happy and smiled and waved. Today he is safe with his grandmother.
Gloria Hawkes: "I talked to him this morning. He was happy. I said, 'Can I come and get you?' and he said, 'No'. He didn't want to go anywhere. He feels safe at his grandma's right now."
Authorities are still investigating why Greene allegedly took Kaden. Hawkes believes drugs may have been involved.
Gloria Hawkes: "The other times he's been missing like this, he's been looking for drugs."
Authorities are still investigating. Family members are just relieved Kaden is back home.
Gloria Hawkes: "We can't see any signs of any kind of abuse on him right now."
Kaden is being evaluated and interviewed today. His alleged abductor, Bob Greene, is in jail. He faces child kidnapping charges.
×
Most recent Utah stories