Estimated read time: 3-4 minutes
This archived news story is available only for your personal, non-commercial use. Information in the story may be outdated or superseded by additional information. Reading or replaying the story in its archived form does not constitute a republication of the story.
SALT LAKE CITY -- If you're a shopper at Costco, you may have received a mailing in the last few days about its gas pumps, but the issue is of interest to all of us: Are you getting your money's worth when you buy a gallon of gas on a hot day?
Court notices are going out to Costco customers now about a little-noticed settlement last spring. Costco went against the wishes of the gasoline industry last spring and agreed to change its gas pumps in the hottest states, including Utah. It's to settle a lawsuit which claims that on hot days customers get cheated out of a little bit of energy in every gallon of gas.
Without admitting wrongdoing, Costco tentatively agreed to adapt its gas pumps to compensate for a simple fact of physics. When gasoline gets hotter, the liquid expands;it gets a bit less dense. That means your car won't go quite as far on that gallon of gas. Consumer advocates argue you pay a little more than you should.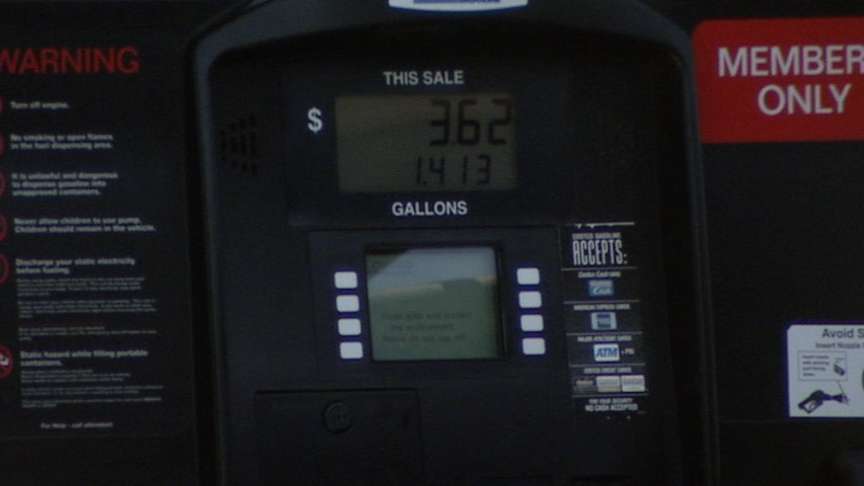 "And Utah seems to be, in particular, a state that would be impacted by this," said consumer advocate Claire Geddes. "We have some higher prices for gas than they do in surrounding states."
State regulators check gas pumps for volume but not temperature or density, and they don't seem eager to change.
"Trying to adjust for a slight variation in temperature might be a lot of unnecessary expense, as far as the consumer is concerned," said Larry Lewis, spokesman for the Utah Department of Agriculture and Food, which regulates weights and measures in the state.
How great is the difference in value between warm and cool gasoline? If a gallon of gas goes up 10 degrees Fahrenheit, the energy content goes down 7-10ths of a percent. The industry standard for gasoline is 60 degrees. If it rises in temperature to 100 degrees, it loses more than 2 percent of its energy content and 2 percent of its monetary value.
**Energy for Your Dollar**
| Temp | Energy lost/gained |
| --- | --- |
| 100° | - 2.8% |
| 90° | - 2.1% |
| 80° | - 1.4% |
| 70° | - 0.7% |
| 60° | ---- |
| 50° | + 0.7% |
| 40° | + 1.4% |
| 30° | + 2.1% |
| 20° | + 2.8% |
A bill in Congress would make all stations adjust their pumps to compensate for those temperature changes. "It wouldn't be just an issue with Costco; it would be all service stations," said Claire Geddes.

On the other side of the coin, as gasoline cools, the buyer gains energy value. A driver in Logan might come out ahead compared with drivers in St. George. The industry argues that in Utah it all balances out, winter to summer.

"As a consumer who fills my tank," said Larry Lewis, "I feel confident that I'm getting what I'm paying for 365 days a year."

Some argue that gas stays cool in underground tanks. But California regulators did a survey and found one tank that was 103 degrees. Nevertheless, the industry says it's a minor problem that would cost consumers more to deal with than it's worth.

E-mail: hollenhorst@ksl.com

×
Related links
Most recent Utah stories