This archived news story is available only for your personal, non-commercial use. Information in the story may be outdated or superseded by additional information. Reading or replaying the story in its archived form does not constitute a republication of the story.
SALT LAKE CITY -- The Salt Lake City police chief released a statement Monday regarding an unresolved shooting that happened months ago.
Krystal Flores died in the gang-related shooting, and now police want the public to know that she was an innocent victim. It's a clarification that's been a long time coming, according to Krystal's older brother, Roberto Flores.
Roberto and the rest of his family have been frustrated with the police department's refusal to acknowledge that his sister wasn't a gang member.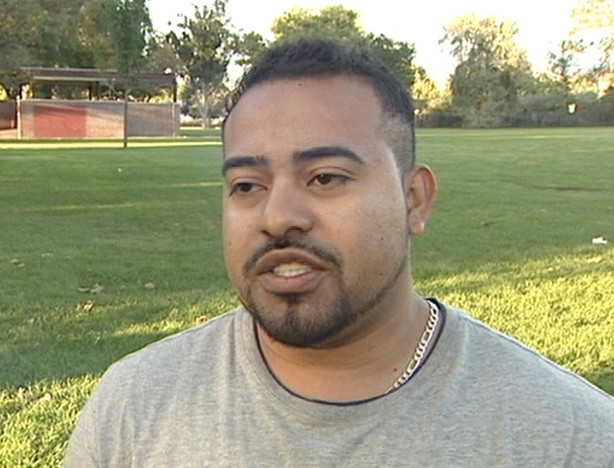 "She was a nice person. She had a job, went to work. She had a car, had her own apartment," Roberto said.
Krystal, 22, died two weeks after getting shot on July 18 at a Glendale house party. So far, police have made no arrests.
"We have an individual, a lady, who's a victim of a horrific crime unnecessarily, and we have not put somebody in jail. And nobody is more frustrated than I am," said Salt Lake City Police Chief Chris Burbank.
On Monday, Burbank sent a statement to the local media. In the first paragraph, he states: "The police department does not believe Krystal or others at the family event she was attending were or are gang members."
Further down, Burbank called out a community member on the Salt Lake City Gang Reduction Program, saying: "Mr. Michael Clara has made baseless accusations in the media that the police department is showing indifference and ignoring the community in this matter."
Michael Clara has been very vocal in hopes the department would publicly acknowledge Krystal's innocence.
"This press release comes out where he's publicly spanking me, you know, for scrutinizing the actions of his police department," Clara said.
In all this back-and-forth, Krystal's family waits for justice.
"Now that it's been clarified that she was not in the gang or not part of that shooting in the gang, then it'll bring some light to case and hopefully get resolved," Roberto said.
The chief said investigators have several people under investigation, but they aren't ready to arrest anyone. The department is offering a $5,000 reward for information leading to the shooter.
E-mail: ngonzales@ksl.com
×
Related Stories