Estimated read time: 2-3 minutes
This archived news story is available only for your personal, non-commercial use. Information in the story may be outdated or superseded by additional information. Reading or replaying the story in its archived form does not constitute a republication of the story.
John Hollenhorst ReportingEva Jean Moffat, Ogden: "I'll never live long enough to pay it off. No! Not at my age, no. No way!"
An Ogden woman may lose her house because she followed her heart and didn't use her head. She says she was swindled by a man who married her and at least seven other women.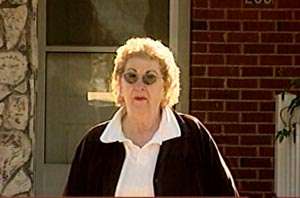 We first told you about Eva Jean Moffat and the alleged "Kissing Con Man" last September. Since then she filed for bankruptcy, and now more trouble is looming.
The law generally assumes a married couple shares property and financial responsibility. But what happens when a brand new spouse walks away with all the assets, and leaves the other holding the bag?
When Eva Jean Moffat goes to the mailbox, most days she finds unpaid bills, legal notices, bad news, to remind her of the man she briefly married. If she ever sees him again, she'd like to ask him one question.
Eva Jean Moffat: "Why? Why did he have to put me totally down?"
When she married him, she thought his name was Dominick DeGeorgio. Now she knows his real name, George Washington Upton. He was jailed in Oregon last summer and her attitude hardened.
Eva Jean Moffat: "It's the same. I'd like to see him hung, really."
She believes she's one of eight wives Upton defrauded while keeping them up in the air in a complex social juggling act. She says Upton got into everything she owned, even her social security.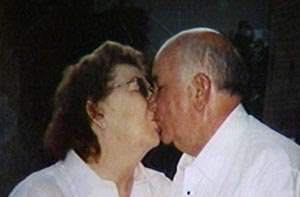 Eva Jean Moffat: "He'd get it before I even knowed it was in the bank."
He took out credit cards in her name and ran up huge bills.
Eva Jean Moffat: "There were so many there was no way out."
He drained 135-thousand dollars from her bank account. And he put her house on the line, persuading her to take out a second mortgage raising more than 50,000 in cash. She never got the money. Now she can't make the monthly house payments. So Wells Fargo bank is taking legal steps that could lead to foreclosure on the house.
Evan Jean Moffat: "Well hell! Well that's the last thing I got to lose. He's took everything else."
A Wells Fargo official told us the bank's policy is to investigate all allegations of fraud and to work with the customer. But she says she can't comment on a particular case.
Upton faces a fraud charge in Utah, but he's currently jailed in Oregon, awaiting trial there.
×
Most recent Utah stories