Estimated read time: 1-2 minutes
This archived news story is available only for your personal, non-commercial use. Information in the story may be outdated or superseded by additional information. Reading or replaying the story in its archived form does not constitute a republication of the story.
Kim Johnson ReportingHere's another bit of information from the Church of Jesus Christ of Latter-day Saints on what it has in mind for changes to its properties in downtown Salt Lake -- housing for students near or at the Triad Center.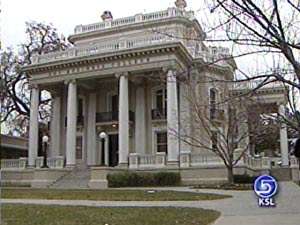 Church officials already announced that in 2006 the Triad Center will become home to the LDS Business college and a BYU extension center. And as part of a huge effort to revitalize downtown, the church plans to build 900 new housing units. This week Bishop David H. Burton confirmed that some of those units could provide student housing for students of both institutions.
Officials at LDS Business College say there is a need for housing since at least half of school's 1200 students come from outside Utah.
Matt Tittle, Asst. Dean of Students, LDS Business College: "We're just waiting to hear. We know we'll be moving down there. We'll be at the Triad Center. As far as future growth or housing, I really can't comment on that because I just don't know."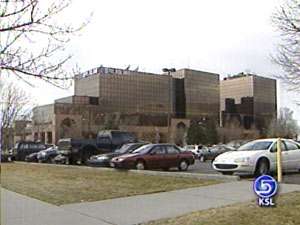 What we do know is that in a year and a half, as many as 5,000 students could be attending classes at the Triad Center. Bishop Burton doesn't know how many students would want to live in this area. That issue is being studied.
But students living and studying downtown could have an impact on other development, for example, it could create a need for grocery stores and other retail services.
×
Most recent Utah stories