Estimated read time: 2-3 minutes
This archived news story is available only for your personal, non-commercial use. Information in the story may be outdated or superseded by additional information. Reading or replaying the story in its archived form does not constitute a republication of the story.
Richard Piatt reporting The Utah State Legislature now has another member who is openly gay.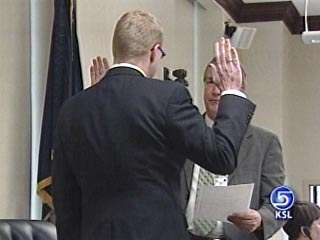 Senator Scott McCoy, best known for his work to defeat Amendment Three, took the oath of office this morning.
For six years, Representative Jackie Biskupski has been open about her personal life: The first openly gay lawmakers in Utah. Now Senator McCoy has that distinction in the Senate.
McCoy was narrowly elected by Democrat delegates Saturday to replace Paula Julander, who left for Health reasons.
McCoy now faces very conservative members in a conservative legislative body: Some of his colleagues opposed his personal efforts to fight the marriage amendment last fall.
But now McCoy is working to move on, and so are his former foes. After all, gay issues won't even come up in the vast majority of the bills the Senate considers.
Sen. Scott McCoy/(D) Salt Lake City: "I do not just represent one community. I represent the diverse vibrant community that is the second district. I intend to make my time in the senate about the future, not about the past."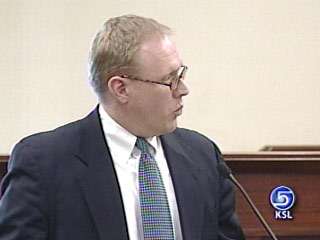 Sen. Chris Buttars/(R) West Jordan: "The next issue that comes up, we might be riding the same horse together, that's how the process works. I'm not going to say anything negative about that. The process is set up, the process worked, Scott McCoy is a member of the senate. (Reporter: Were you surprised?) Yes, i was surprised. "
McCoy surprised a lot of people last Saturday. Julander's husband was thought to be the favorite candidate to take her seat.
McCoy does have a learning curve to overcome: But he's actually been following the progress of the Senate on the internet, and knows what the issues are.
Some people are skeptical about how things will work out, but they seem willing to judge McCoy on the content of his character.
×
Most recent Utah stories