Estimated read time: 2-3 minutes
This archived news story is available only for your personal, non-commercial use. Information in the story may be outdated or superseded by additional information. Reading or replaying the story in its archived form does not constitute a republication of the story.
Kimberly Houk ReportingHundreds of people who live in Fruit Heights returned to their homes this morning, 16 hours after a driver of a tanker carrying a load of butane lost his brakes and slammed into a van. The semi exploded on Highway 89 a couple of hours later.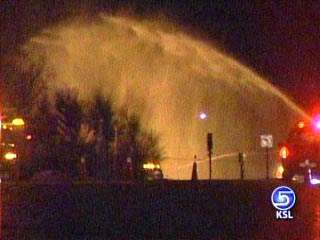 There were many relieved homeowners in this Fruit Heights neighborhood. Walking up to their homes this morning they feared the worst, but they ended up being quite surprised at the scope of the damage.
Neighbors huddled together this morning, waiting to be told it was safe to go back home.
"They said two to three hours at the most."
But three hours slowly turned into 16 hours and homeowners with their young children couldn't tear their eyes away from TV screens showing the huge flames skyrocketing near their homes.
"We were really scared and worried."
But the worry soon turned to relief for families getting their first look at the damage.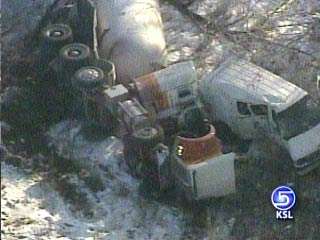 Steve Luddington, Homeowner: "When we came down here, I was first amazed at the power of the explosion. And second of all amazed that there was no fire, and grateful for that."
The butane gas leaked out of the truck, down a hill. It was a very heavy gas. It stayed close to the ground. It got into the homes by seeping in the window wells.
Steve Luddington, Homeowner: "They figure it filled up enough until one of the pilot lights in the furnace room ignited it. I guess the reason why there was no fire - there was no fuel to sustain it."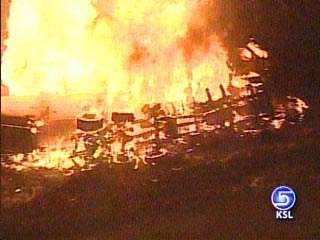 But even with no fire, the blast blew out the windows and sent the sheet rock crashing down from the ceiling. It's damage that's easy to repair.
"We're just grateful that it wasn't worse."
It's going to take several weeks to fix this basement. The Luddington's will be staying with relatives until that happens.
×
Most recent Utah stories