Estimated read time: 2-3 minutes
This archived news story is available only for your personal, non-commercial use. Information in the story may be outdated or superseded by additional information. Reading or replaying the story in its archived form does not constitute a republication of the story.
Sandra Yi ReportingOne person is dead and another injured after a late night fire and explosion at ATK Thiokol.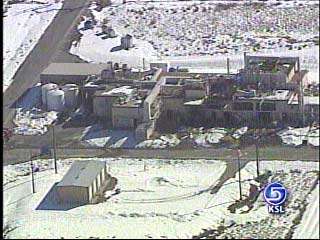 Melodie De Guibert: "We have a team in place that's looking into the cause of the accident and the extent of the damage."
ATK Thiokol is in Promontory, Utah. It's widely known for building rocket boosters, but the blast happened in a research and development lab. The two victims are lab technicians. They had nothing to do with the space shuttle or production programs.
One was killed. The female victim was taken to the burn center at the University of Utah hospital. The company is not releasing her name or condition. Meantime, investigators are trying to figure out what went wrong.
Hours after the fire the roof still smolders. The blast also blew out windows.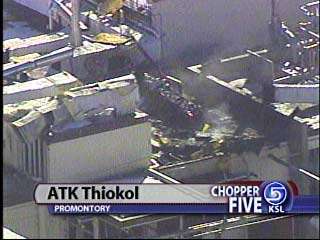 Melodie De Guibert, ATK Thiokol: "The damage was contained to one building. They're looking into that. We don't have an estimate at this time on that damage."
Two employees were inside a lab late last night, working on research and development materials. A company spokesperson says they may have been cleaning filters, but whether that had anything to do with the explosion isn't known. No one else was in the building.
Melodie De Guibert: "It takes usually a quite a bit of time to really find out what the cause will be."
Killed was Steve Watters, a lab technician and long time employee from Brigham City. He spent more than 30 years at the facility. Waters and his co-worker were working a grave shift.
Melodie de Guibert: "We have our employee assistance program representatives out here for counseling, if employees would like that."
ATK Thiokol's Utah plant covers 20 thousand acres. It tests and builds solid rocket boosters on site. This is the first death there in nearly 20 years.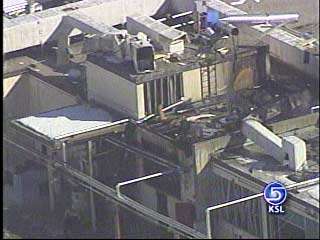 Melodie de Guibert: "So we have a very good safety record. We pride ourselves on trying to be safe for our employees, and for the product."
The explosion happened in the northern part of the facility. That building has been closed.
×
Most recent Utah stories