Estimated read time: 2-3 minutes
This archived news story is available only for your personal, non-commercial use. Information in the story may be outdated or superseded by additional information. Reading or replaying the story in its archived form does not constitute a republication of the story.
Sandra Yi ReportingElizabeth Smart's accused kidnapper sings in court, again -- this time two songs. Mitchell was in court for a second round of competency hearings to determine whether he will go to trial for the kidnapping.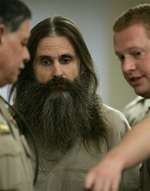 Brian David Mitchell's court appearances this morning were brief. His first lasted only 15 seconds, after he sang, 'Who's on the Lord's side, who? Now is the time to show'. Minutes later the judge brought Mitchell in again, but he immediately began singing, 'Repent, for the kingdom of heaven's at hand.'
He sang loudly, drowning out the judge as she told him of his right to be in the courtroom. Roy Alires couldn't believe Mitchell's outburst. He was baptized by Mitchell in 1987.
Roy Alires, Mitchell's Friend: "I don't know what went wrong or where he went wrong. It wasn't the Brian Mitchell I knew."
A psychologist hired by the defense evaluated Mitchell twice. She recently changed her initial opinion and found Mitchell to be incompetent to stand trial. Dr. Jennifer Skeen testified he's become increasingly delusional. She said Mitchell believes he's the 'modern messiah' and wants to go to trial, to martyr himself.
She said, Mitchell will not accept a plea deal because he believes prosecutors are working with Satan to throw God's plan off track. Skeen also testified, Mitchell believes Elizabeth Smart knows she is his true wife, and will eventually come to his side.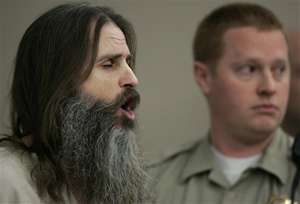 When asked about his singing in the courtroom, Dr. Skeen said that Mitchell does not want to be present at the hearings and knows that if he sings, he will be removed from the courtroom. She also said he uses singing as a way to deal with his stress.
The competency trial will continue tomorrow at 9:00. The prosecution will call its witness to testify tomorrow. The judge is then expected to rule on Mitchell's competency.
×
Most recent Utah stories