Estimated read time: 2-3 minutes
This archived news story is available only for your personal, non-commercial use. Information in the story may be outdated or superseded by additional information. Reading or replaying the story in its archived form does not constitute a republication of the story.
Kimberly Houk Reporting Students in Spanish Fork made possible a new school for impoverished students in Ecuador. They did it in memory of a former classmate who vanished in the High Uintas last summer. The new school now stands as a memorial to a little boy many will never forget.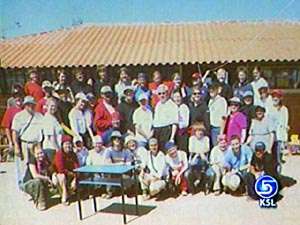 Twelve-year old Garrett Bardsley has been missing since separating from his group on a scouting trip last summer. For months his family and many searchers scoured the mountains, but never found him. His classmates wanted to do something to keep Garrett's memory alive.
A new school sits on a hill in a very poor village of Ecuador. Young students used to being crammed into a one room shack with dirt floors, using split logs as desks now have a much nicer place where they'll go to learn-- a school built in memory of a young Utah boy who's still missing.
Heidi Bardsley, Mother: "It was a really hard experience being in Ecuador building a school, because we knew Garrett would have wanted to be there. But overall it was a healing experience."
Healing that this mother says came with doing something to help others, with help from Garrett's classmates who raised $7,000, the Bardsley's built a school in Ecuador and named it after their son.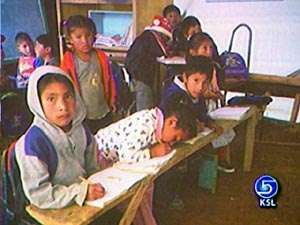 Heidi Bardsley, Mother: "We could never thank these kids enough for all the hard work they've done so that we could build this school in memory of Garrett. He would be very, very proud of them."
And today the Bardsley's came back to show the kids what they helped to do. They showed students a step by step presentation of the school being built from the ground up -- nailing together the boards and laying the tile. And a mural covering the back wall of the school's new library, a painting of a little boy with a big smile, one that looks a lot like Garrett Bardsley.
Heidi Bardsley, Mother: "Not having Garrett there, knowing that he wanted to be with us, and I know he was there for us in spirit. "
The Spanish Fork students also gave their peers in Ecuador brand new backpacks full of school supplies to take with them to their new school.
×
Most recent Utah stories