Estimated read time: 3-4 minutes
This archived news story is available only for your personal, non-commercial use. Information in the story may be outdated or superseded by additional information. Reading or replaying the story in its archived form does not constitute a republication of the story.
Debbie Dujanovic reportingAnne Frymuth, Prevent Child Abuse Utah "It's all of our responsibilities - these kids are going to grow up and lead the world."
Disturbing images of what can happen on school playgrounds.
Tonight, we continue an Eyewitness News Investigation, and ask the question: Do you know what's happening to your child on the playground?
For two nights you've seen the images we captured at school recesses. The response: overwhelming. Parents tell us they'll do their own playground spot-checks, volunteer more, discuss solutions.
Tonight, why it's so important: through the eyes of a child who's been bullied.
She's 14 now, but in elementary school, Toshia Bloomquist became a target: a broken arm, an injured knee, verbal taunts.
Toshia Bloomquist, Victim: "I would go to school, I would feel very scared, I said what would happen now, will they bring a knife."
When she watched our video with her mom:
"She's going crazy."
"Whoa, wrapping it around somebody's neck "
"She's a bully!"
Toshia Bloomquist, Victim: "You're mind isn't focused on learning it's focused on fear, pain, suffering."
The Bloomquists started Toshia in therapy.
Karen Bloomquist, Toshia's Mother "To put it mildly, she was very argumentative, she didn't trust anybody, in her room all the time, "
Terri Busch, LCSW, Alchemy Counseling Center "If a child comes home and says 'someone is picking on me mom' that we need to as parents be real careful and listen, they're not going to say to us "we're being bullied, they're going to use different language."
Toshia Bloomquist, Victim: "Bullying is they need to put somebody else down to make themselves feel better."
Bigger kids gang up on a smaller child - is that bullying? When one boy spends recess fending off three others? What about snapping a jump rope 33 times at recess? If no one runs -are they NOT afraid?
Dr. Kristine Beelek "Kids feel like 'I gotta stay here, I can make fix this, I can make kids like me,' we've got to teach our kids to run away.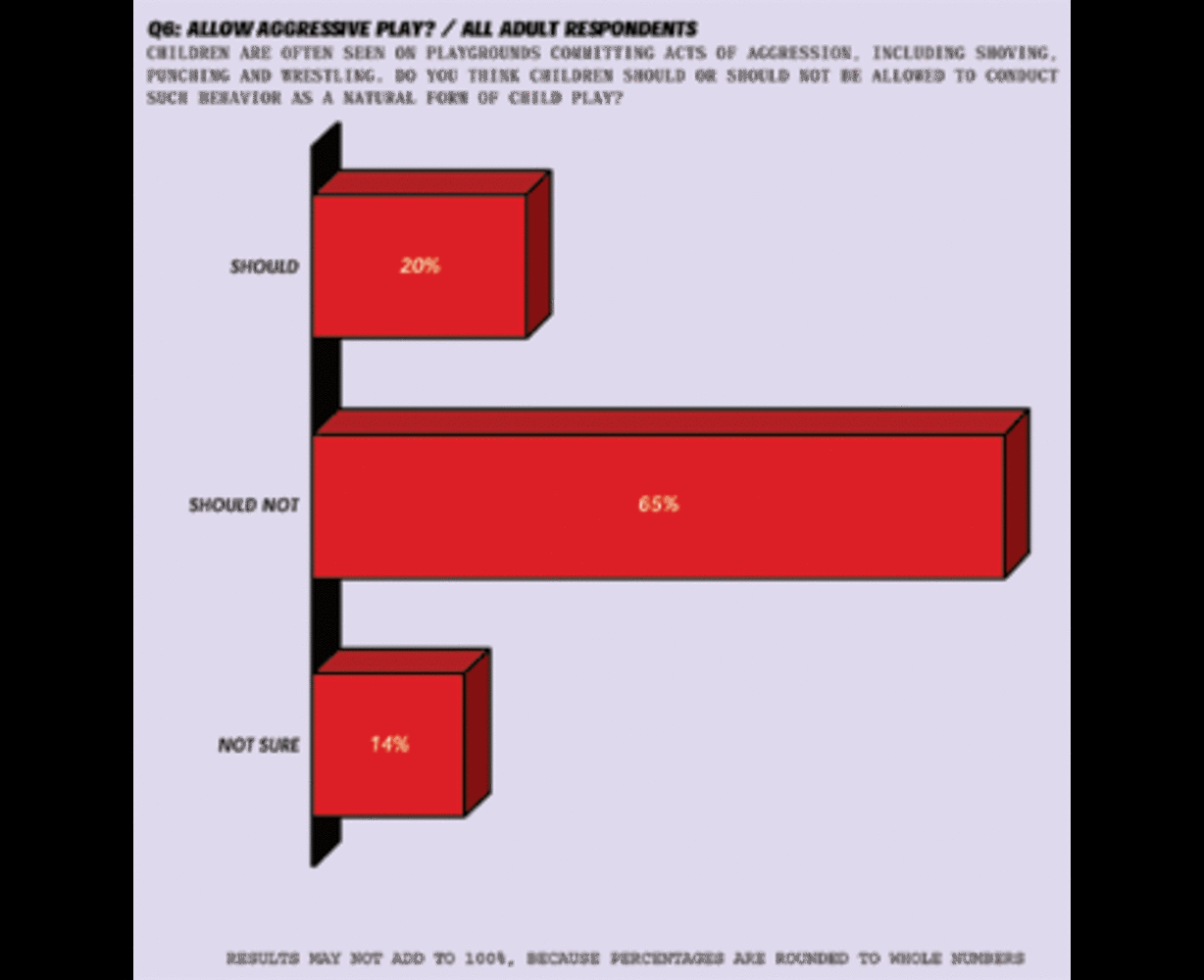 In a scientific poll of 500 Salt Lake Area Residents 65-percent the punching, wrestling, shoving like we saw-- should not be seen as a natural form of child's play.
Experts say the images are a wake up call.
Anne Frymuth, Prevent Child Abuse Utah "We need to talk to our kids, really talk to them, we need to spend time with them at night saying what happened at school today, what was good, what was bad?"
Some schools recognize this behavior as a growing problem, and are concerned about the impact it has on self-esteem.
"Are you going to bully anymore? No!"
"Are you going to call people names? No!"
Rocky Mountain Elementary School in Alpine is reducing problems with a new program. Kids learn to spot bully behavior, get help, and include others.
Parents volunteer to work 3-recess shifts a year , so there are always 5-to-7 adults to stop problems, and talk to and redirect kids.
Margie Holt, Parent Volunteer, "I don't want them subjected to bullying or to be left out."
Karl Bowman, Principal, Rocky Mountain Elementary School, "If we don't deal with it and it happens anyway kids don't want to be at school."
Springville, Utah is a small community. Police Sergeant David Foster says it even happens here.
Sgt. David Foster, Springville Police Department, "The impact it has on students, they're truant from school, they withdraw themselves."
To save money, he found a free prevention program in Kansas. But part of the solution may be better use of what schools already have.
As we monitored 10 schools, we saw problems, lapses in recess supervision, at all but one: Woodrow Wilson Elementary in South Salt Lake.
Watch the adults interact. After watching our video, Toshia Bloomquist wants that for every child.
Toshia Bloomquist, Victim: "Kids need to feel protected ... So that we can feel safe."
A lot of people have written and called us about these reports. They've proposed solutions. School districts, too, are considering a response to the problem. We will continue to follow up, and let you know what's being done.
School bullying will be the topic on the Doug Wright Show on KSL 1160-starting at 10 tomorrow morning.
×
Most recent Utah stories