Estimated read time: 2-3 minutes
This archived news story is available only for your personal, non-commercial use. Information in the story may be outdated or superseded by additional information. Reading or replaying the story in its archived form does not constitute a republication of the story.
Sandra Yi ReportingSgt. Gerald Allred: "There are other unknown girls that we can see on tape that are in performance of sex acts."
Police arrest a man for running a prostitution ring involving underage girls. Police say the man brought the girls to his home in Draper. He allegedly videotaped many of them.
Police know of two victims who were taken to the home on Superbowl Sunday. They believe there are many more victims out there, some of them younger than 16.
Sgt. Gerald Allred: "Alex Zarif is the bad guy here and we want to do everything to put him away for as long as we can."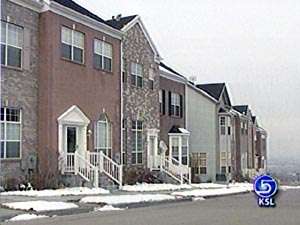 A teenage girl told police Alex Zarif paid her and a friend to engage in sex acts with men. They were allegedly offered up to $300 for sex.
Sgt. Gerald Allred, Draper Police Dept.: "Our suspect was then able to convince the girls to produce a pornographic type video."
Police say Zarif made more videos with other girls. They say tapes found in his house reveal he may have been running a brothel.
Sgt. Gerald Allred: "There are other unknown girls brought to the house, there are also videos of what appear to be males that are just waiting in a room, appear to be waiting for sex acts. What we're most concerned about is, is he producing video tape of children having sex with adults to sell as child pornography?"
This is just some of the evidence police seized yesterday: a computer designed for video production, dozens of CDs and tapes, a shotgun, and drugs and alcohol.
Sgt. Gerald Allred: "The girls readily admit that he gave them alcohol and drugs, and we believe that he used that to break down their reasoning abilities before these sex acts took place."
Brett Crowther couldn't believe it. He's shocked to hear what may have been happening so close to home.
Brett Crowther, Neighbor: "It was very quiet. That's what was so amazing about it. I don't think anybody suspected anything. You didn't really see anybody coming and going. He kept to himself."
Zarif is in jail and faces numerous charges, which could go federal.
If you are a victim or know of one, call Draper Police.
×
Most recent Utah stories