Estimated read time: 1-2 minutes
This archived news story is available only for your personal, non-commercial use. Information in the story may be outdated or superseded by additional information. Reading or replaying the story in its archived form does not constitute a republication of the story.
Sandra Yi ReportingAn early morning jogger was hit by a car, and police spent much of the afternoon trying to figure out who she is. Now her identity is no longer a mystery; police have discovered who she is. She is still in critical condition at the hospital.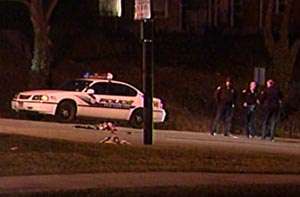 Police identified the woman as 45-year old Marlinda Thompson. She lives in the area near where she was hit at the intersection of 300 N. and Main Street. It's a busy intersection, and when it's dark it can be dangerous.
Police say low visibility may have contributed to the accident, which happened at 6:17 this morning. Thompson was in the crosswalk when she was hit by a car heading south. The car's driver stopped immediately to help. The victim was taken to the hospital, in critical condition.
Lt. Arthur Healey, Salt Lake City Police Dept.: "People need to understand that it's a critical intersection. Your visibility, your sightlines are short. People need to slow down when they're coming down in the morning and using this intersection."
The victim didn't have any identification on her so police didn't know who she was until her sister called police this afternoon. Her sister responded after seeing news reports about the accident and realized Thompson had not gone to work today.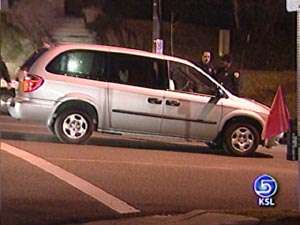 Thompson remains in critical condition at the hospital. Police are still investigating the exact cause of the accident.
×
Most recent Utah stories