Estimated read time: 2-3 minutes
This archived news story is available only for your personal, non-commercial use. Information in the story may be outdated or superseded by additional information. Reading or replaying the story in its archived form does not constitute a republication of the story.
Sandra Yi ReportingSgt. Shane Hudson: "We want to make parents and the public aware that these kids are dealing in this type of stuff frequently."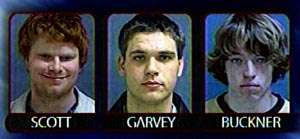 Police bust a major drug dealing operation involving several teenagers. The bust was the result of a two month undercover operation. Authorities arrested nine people, including three juveniles.
Police say the major player in this ring was a 17-year old. He and the others were allegedly dealing everything from marijuana to harder drugs like heroine. This was a major bust, but police say just a small indicator of a Valley-wide problem.
Sgt. Shane Hudson: "You can see here, we've seized a plethora of narcotics."
The drugs include marijuana, ecstasy, mushrooms, heroine, and prescription pain killers. The street value totals more than $40,000.
Sgt. Shane Hudson: "We ran the gamut with this particular group."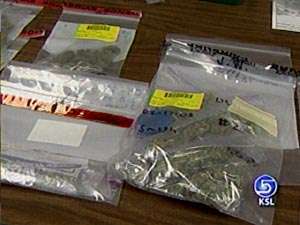 Police also seized $3000 in cash and drug paraphernalia, including pipes, being sold for 50 dollars each.
Sgt. Shane Hudson, Salt Lake County Sheriff's Office: "These people were dealing. These people aren't kids that are experimenting."
Police arrested three 18-year olds: Martin Scott, Joseph Buckner and Devin Garvey. Three juveniles are also in custody. Police identified one of them, a 17-year old, as the major player.
Sgt. Shane Hudson: "I wouldn't want to speculate on what kind of kids they are. I can tell you they're kids that attend school in the valley with your kids and mine."
The bust came after a two-month undercover investigation sparked by a tip. The people involved sold drugs to an undercover officer. Authorities say their parents were clueless.
Voice of: Sgt. Matthews, Undercover Narcotics Agent: "And a lot of this was taking place right when they got out of high school, so these kids are basically going to these houses, having these mini parties, while the parents were at work."
Police say the youngest user was 13 years old. They hope the bust is a wake-up call to parents and a warning to kids who are involved in drugs.
Sgt. Shane Hudson: "In our opinion, this was a significant operation. Now we don't have hundreds and hundreds of pounds, but we've affected a lot of people here."
Three of the adults arrested are part of a continuing investigation so police have not released their names. All face a total of 22 felony charges. Investigators urge parents to talk to their kids about drugs and even search their rooms if they believe their child has drugs.
×
Most recent Utah stories