Estimated read time: 2-3 minutes
This archived news story is available only for your personal, non-commercial use. Information in the story may be outdated or superseded by additional information. Reading or replaying the story in its archived form does not constitute a republication of the story.
SOUTH SALT LAKE -- A South Salt Lake pharmacy was robbed Tuesday for the fifth time in the past few months. Just hours later, police arrested the robbers: two brothers who allegedly demanded Xanax using a fake bomb.
Dennis Denisko and Alexander Denisko were arrested at a Salt Lake home. They've been booked into the Salt Lake County jail on aggravated robbery charges.
The arrests are due, in part, to the witness description and license plate number provided by shopper Spencer Chandler. He was in the parking lot when the brothers allegedly made their escape.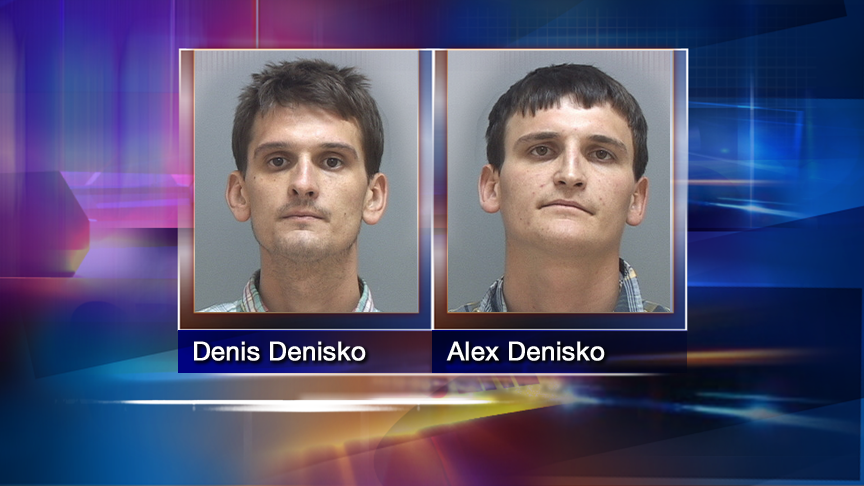 "I saw two guys running out of the building, out of Rite Aid," Chandler said. "Both had hoodies on and glasses--black hoodies and pockets bulging. I knew something wasn't right."
Chandler says one of the men got into a black jeep and hid. The other went and stood at a nearby bus stop.
Chandler pointed the man in the Jeep out to a manager and approached the man at the bus stop.
"I walked up to him and said 'You need to get back here, the cops are on the way.' And he said he had a bomb on him," Chandler said.
The Rite Aid on 635 E. 3300 South in South Salt Lake has been robbed two times in the past week and five times in the past few months.
"For us, this is becoming extremely frustrating," said South Salt Lake police Lt. Gary Keller. "We've been working with Rite Aid Corporate and have made suggestions on how they could change their store."
Rite Aid officials say they'll implement some changes by the end of this week, including armed security guards in stores that have been robbed and better surveillance cameras.
However, part of the problem isn't so easily fixed. The layout of the store is attractive to robbers because the pharmacy is near the front.
"You can enter quickly. You can egress--get out of there--very quickly," Cottonwoood Heights Police Officer Beau Babka said.
Cottonwood Heights police had a similar robbery last week, also at a Rite Aid. They say it's important for new stores to build pharmacies at the back, and older businesses to install high-quality security cameras, or other measures, as robbers take more risks.
"Unfortunately, at some point in time we're going to have a tragic situation with some innocent person in a pharmacy," Babka said.
The Denisko brothers told police they threw their fake bomb out of their car during their getaway. It's a watch and a battery taped to an empty vodka bottle. If you find it, you're asked to not touch it and call police.
E-mail: sdallof@hotmail.com
×
Related stories
Most recent Utah stories