Estimated read time: 1-2 minutes
This archived news story is available only for your personal, non-commercial use. Information in the story may be outdated or superseded by additional information. Reading or replaying the story in its archived form does not constitute a republication of the story.
Amanda Butterfield reporting Two people are behind bars this morning for making meth in a Taylorsville neighborhood.
It's been a busy night for Salt Lake County Sheriff's deputies and DEA agents. Deputies went to a Taylorsville home to serve a warrant for a man wanted by U.S. Marshalls.
But when they went inside, deputies found chemicals used to make meth.
It happened at 3600 W. 4800 South.
The lab was not cooking, but deputies say the amount of chemicals found inside is enough to call it a working lab.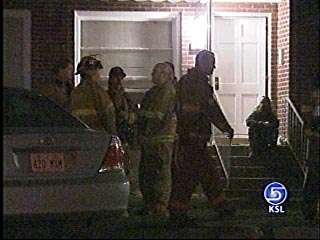 The man who was wanted by U.S. Marshalls was arrested, as well as a woman.
The DEA was able to dissolve the lab, and this morning they're analyzing the chemcials, trying to determine how much meth could have been coming out of this house.
Sgt. Jim Winder/ Salt Lake County Sheriff's Office: "The neighbors had an indication and we contacted neighbors. They're extremely glad that law enforcement was here and seems to have resolved the situation."
Because the chemicals were not cooking, no homes had to be evacuated.
Police say the chemicals used to make meth are a huge risk to the public because they are very volatile, so they are glad to have this cleaned up.
Detectives do not know how long that lab was in operation. They hope to get more information from the suspects in custody.
×
Most recent Utah stories