Estimated read time: Less than a minute
This archived news story is available only for your personal, non-commercial use. Information in the story may be outdated or superseded by additional information. Reading or replaying the story in its archived form does not constitute a republication of the story.
CEDAR CITY, Utah (AP) -- Wildland firefighters are helping raise money for relatives of the Cedar City family killed in a collision over the weekend.
Firefighters are asking for donations to help the family of Steve Smith, a firefighter who was died Sunday with his wife and baby daughter in a collision.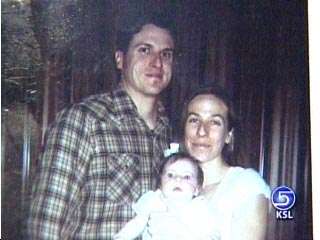 Police said, the family was killed on U-S 95, near Las Vegas, when their car was hit head-on by a vehicle going more than one-hundred miles per hour. The driver of that vehicle, which was being chased by police, was also killed.
The Boise, Idaho-based Wildland Firefighter Foundation is trying to help Smith's relatives, many of whom live out of state, travel to the funerals.
Smith was a firefighter and assistant fire-crew supervisor at Zion National Park.
Anyone who wants to help go to www-dot-wffoundation-dot-org or call 208-336-2996.
(Copyright 2005 by The Associated Press. All Rights Reserved.)
×
Most recent Utah stories