Estimated read time: 1-2 minutes
This archived news story is available only for your personal, non-commercial use. Information in the story may be outdated or superseded by additional information. Reading or replaying the story in its archived form does not constitute a republication of the story.
Kimberly Houk ReportingA Kearns family of five is safe this evening thanks to the quick thinking of a nine-year old boy.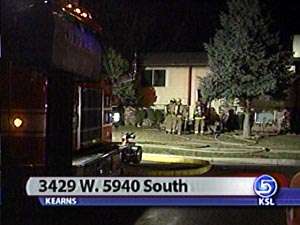 A small fire started in the boy's room. The flames rapidly encircled the whole upstairs of the house. Ernie Tomax first tried to put the fire out himself, using the blanket he was sleeping with, but the flames quickly grew bigger and what he did next has many now calling him a hero.
Ernie Tomax: "I thought me and my brothers were going to get hurt, so that's why I woke my dad up."
And Ernie's father immediately saw the huge flames coming out of his son's bedroom. Racing against the quickly spreading fire, Tomax rushed his family out of their burning home.
To look at the outside of the home today it looks normal, but when you go inside you realize why so many are calling little Ernie a hero.
A family friend walked us through the room where the fire started, in a bedroom where the three young brothers slept. Not much is left. Firefighters suspect a faulty lamp set off the first spark.
Ernie Tomax: "My dad told us to just get out of the house."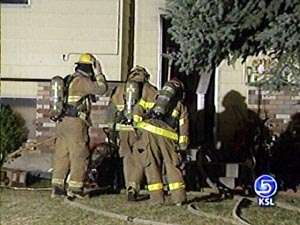 And they did; all five family members made it safely out of the home.
Gaylord Scott, Unified Fire Authority: "Very lucky the nine-year old woke up. There was not a working fire alarm in the home, so basically the nine-year old saved the whole family. "
But don't tell him that.
Reporter: "Do you feel like a hero?"
Ernie Tomax: "No."
×
Most recent Utah stories