Estimated read time: 2-3 minutes
This archived news story is available only for your personal, non-commercial use. Information in the story may be outdated or superseded by additional information. Reading or replaying the story in its archived form does not constitute a republication of the story.
Sandra Yi ReportingJesse Valenzuela: "We're no longer thinking this is an accident. We believe it was an intentionally set fire."
Now investigators want to know who did it and why? The house went up in flames six hours after a domestic incident there. The man involved in the domestic dispute is a 'person of interest' in the arson investigation. He disappeared before police responded to that domestic call.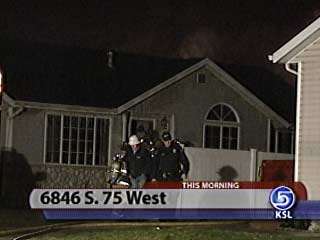 We talked to a woman who lives in the home. She believes investigators are looking for the wrong person.
Jesse Valenzuela: "We have evidence of a fuel can found in one of the bedrooms. There are burn patterns that coincide with someone using flammable liquid to set a fire."
The house went up in flames early this morning. The fire started on the main floor, but quickly engulfed the basement and attic. Damage estimates total more than $40,000.
Nicole Black, Resident: "I just said, 'I'm glad we weren't in the house.' Hopefully we can get some of our stuff out of there."
Nicole Black lived in the basement. She wasn't surprised to hear this was an arson fire. She suspects the homeowner, whom investigators are questioning.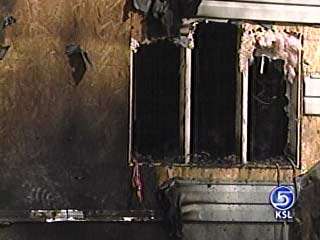 Nicole Black: "She met up with us right before it happened and told us she was going to set the house on fire."
Black says the woman and her boyfriend got into a fight yesterday. A neighbor called police.
Laura Earley, Neighbor: "He just said the husband threatened her life, and she ran next door and he called the cops."
That neighbor didn't want to go on camera, but told Eyewitness News he saw the boyfriend beat the woman, then he took off. Investigators also want to talk to him about the fire, but Black says he's innocent.
Nicole Black: "He just called and said, 'She did it again. We got into a big fight, and she called the cops on me, and I have no where to go', and that's the last time I talked to him."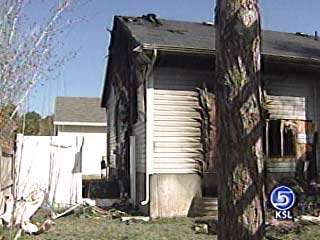 Black tells us the woman wanted attention from her boyfriend. Investigators are still talking to people and have not named a suspect. Fortunately no one was home at the time, just some pets, including an iguana, inside.
×
Most recent Utah stories