Estimated read time: 2-3 minutes
This archived news story is available only for your personal, non-commercial use. Information in the story may be outdated or superseded by additional information. Reading or replaying the story in its archived form does not constitute a republication of the story.
Ed Yeates ReportingA Utah mom and dad taking care of not just one but five children on feeding tubes are expressing some strong reactions tonight to the Terry Schiavo controversy.
For Sue and Bob Quaid in Tooele, the compassion for what should or shouldn't happen in Terry's case was pretty well decided a long time ago. That's because their five adopted children are all on feeding tubes.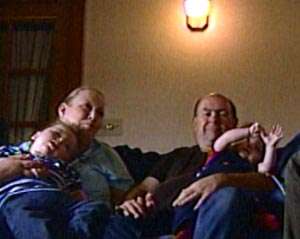 Three-year old Mason had a stroke while he was still in the womb. Five-year old Skylar had an extremely high fever when he was four months old. 17-month old Cameron was born premature with a severe brain bleed. Six-year old Harrison was the victim of Shaken Baby Syndrome. And seven-year old Ellie has severe Down's Syndrome and more.
Sue Quaid: "And then we found out what it's like to care for angels, and this is what it's all about."
Bob Quaid: "If you really care, I don't see any harm feeding someone with a tube and spending as much time with them as you can as long as they're happy."
The Quaids say they had to weigh in on the Terry Schiavo controversy.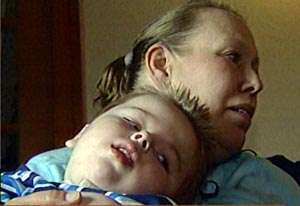 Sue Quaid: "This isn't an acute situation where they are taking someone off life support and allowing them to pass away. This is starving to death."
Sue contends her son Skylar, whose condition is similar to Terry's, is not in a "vegetative state." He is very responsive.
Sue Quaid: Skylar can do some amazing things though. He can give yes/no answers by shifting his eyes. He can make a switch to turn music on and off."
Bob Quaid: "They told us he might make a year, and he's over five now."
The Quaid's just moved into a new home in Tooele yesterday. In fact, they're remodeling the basement to make room for the fourteen kids who are still living at home. That's right, out of sixteen kids now, fifteen have been adopted over the years. Thirteen had special needs.
Care for the five kids on feeding tubes alone runs about $25,000 per month. Insurance and adoption subsidies absorb some of the costs. The Quaids say their own out-of-pocket expense is about $140,000 per year.
×
Most recent Utah stories