Estimated read time: 1-2 minutes
This archived news story is available only for your personal, non-commercial use. Information in the story may be outdated or superseded by additional information. Reading or replaying the story in its archived form does not constitute a republication of the story.
Amanda Butterfield reporting A routine traffic stop early Friday morning turned into a dangerous chase, and end with a car abandoned in a pond, and a wanted man on the run.
They're looking for 26 year old Antonio Andino, the suspect driving the car. He already has a 50-thousand dollar warrant out for his arrest for domestic abuse in the presence of young kids.
Sgt. Mark Morgan/Salt Lake County Sheriff's Office: "He's a known gang member, and he has known history with having weapons charges so he is considered dangerous."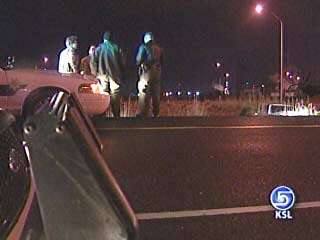 It all began overnight when deputies pulled Andino over around 3:30 for a routine traffic stop near 3500 South.
When the deputies approached the car they noticed Andino was moving a lot, and reaching down under his sit. At first Andino gave them a fake name. Deputies ran the license plate and sticker of the car and it didn't match up. When deputies returned to the car to ask Andino step outside, he took off -- leading them on high speed north on I-15.
Within minutes the deputies halted the chase because it was becoming too dangerous. Minutes later, UDOT called to report a car in the pond. That car was the same car Andino was driving.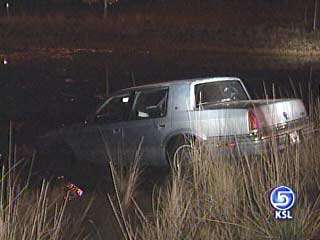 The area was contained and K-9's were brought in, but Andino got away.
Deputies say there was a female passenger in the car with Andino. They have not identified her and don't know her relationship with him.
When caught, Andino will face felony fleeing charges and several traffic offenses for this chase.
×
Most recent Utah stories