Estimated read time: 4-5 minutes
This archived news story is available only for your personal, non-commercial use. Information in the story may be outdated or superseded by additional information. Reading or replaying the story in its archived form does not constitute a republication of the story.
HOLLADAY-- United Airlines Flight 175 will forever be known in history as the second plane that slammed into the World Trade Center. For Draper resident Loralee Nunley, it has a different meaning.
The flight was the Boston-to-Los Angeles flight Nunley often worked as a flight attendant, except for a few days she took off in September of 2001. To this day, she says she feels guilty she wasn't on that plane with her co-workers.
"I think it's a little bit of survivor's guilt. I find myself asking questions like: Why not me? Why them and not me?" Nunley said during an interview at her sister's Holladay home Friday morning.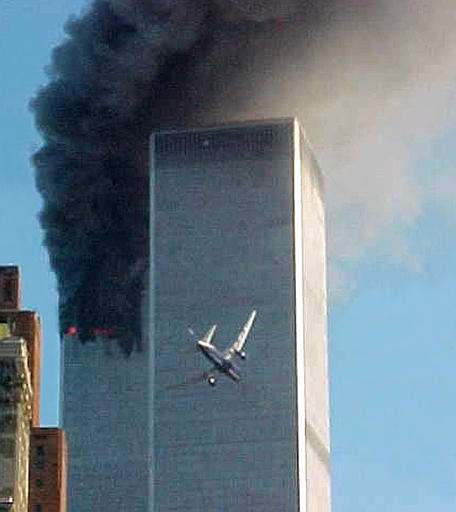 Some of the flight attendants who were on that Sept. 11 flight were her friends.

"I had just flown with a couple of them the week before out to San Francisco," Nunley said. "At first, I honestly didn't even know that it was my flight, really. I knew it was my crew, but I didn't know until about two weeks later, I guess. ... It was all just very surreal."

Nunley says she remembers the moment when it really hit her how close she was to being on that flight.

"I was looking at my schedule and it said Flight 175, and I just went into another level of … I just cannot believe this," Nunley said.

About a month before September 11, 2001, Nunley was invited to a friends' party in Washington D.C. She and her sister, Doreen Armstrong, were at O'Hare airport in Chicago heading back to Utah when Nunley said she had to stop and put in her time-off requests.

"I said I want to have the 9th, 10th and 11th of September off so I can go to this party," Nunley recalled. "And then I thought I'd just get my flight on the 12th."

Armstrong remembers videotaping the moment her sister was making her time-off selections.

"She thought about just taking two days off," Armstrong said. "She said, 'I could be back to Boston on the 11th' and she started to push that button. I have it on tape. And she says 'I'm going to give myself one more day.'"

That split second decision most likely saved her life.

"I probably, for sure, would've been on that exact flight because I always flew Tuesdays, Wednesdays, and Thursdays," Nunley said.

Ultimately, Nunley decided not to go to the party in Washington D.C. She wanted to stay home instead.

As she woke up to get ready to fly to Boston for her Sept. 12 flight, she got a phone call from a friend telling her to turn on the television.

**What is… survivor guilt?**

A deep sense of guilt, combined often with feelings of numbness and loss of interest in life, felt by those who have survived some catastrophe. It was first noticed among survivors of the Holocaust. Survivors often feel that they did not do enough to save those who died or that they are unworthy relative to the perished. -*The American Heritage® New Dictionary of Cultural Literacy, Third Edition*

"My friend said, 'I think that's one of your airplanes that just went into the World Trade Center," Nunley said. Right away, Nunley says she felt guilty she wasn't on that flight with her co-workers. Medical professionals call it "survivor's guilt."

"I think a lot of people felt that too. We think, why was my life spared? I have thought a lot about that," Nunley said.

To help deal with her guilt, Nunley turned to music. She wrote three songs dealing with her feelings at that time.

The songs deal with having pride in America ("Glory to America"), saying goodbye ("Our last goodbye"), and having one more day with a loved one ("One more day").

"I just had to get it out," Nunley said. "I played it for other people and found out it helped heal them. It had touched so many people's lives, and that's what I'm here for."

Armstrong came up with the idea to start the 9/11 Foundation, which would sell copies of her sister's songs to raise money for victim's families and military families in case of another terrorist attack.

"I said, 'You know that song you wrote a couple of years ago? Change the words. It will help people who have lost their loved ones, people who said goodbye for their last time and didn't mean to,'" Armstrong said.

Both sisters admit the foundation sort of fizzled out over the past few years but know that the music helped a lot of people through their emotions about 9/11.

"I would get letters from people going, 'Thank you so much for those songs,'" Nunley said.

She says she still cries every now and then about what happened on that day, but she's doing a lot better now than she used to.

Nunley is no longer a flight attendant. Now she makes a living doing financial planning.

E-mail: acabrero@ksl.com

×
Most recent Utah stories