Estimated read time: 1-2 minutes
This archived news story is available only for your personal, non-commercial use. Information in the story may be outdated or superseded by additional information. Reading or replaying the story in its archived form does not constitute a republication of the story.
Sammy Linebaugh reporting A man is dragged through the streets of Salt Lake when he puts up a fight to keep two men from stealing his coat.
Police say the man was lucky. He only has minor injuries.
It all started around 9:00 last night when the man was walking on 500 East and South Temple. Police say a car with two men inside pulled up next to him on the side of the road. They demanded he hand over his coat.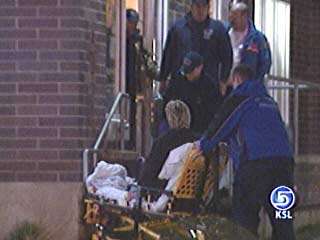 Sgt. Carl Merino/ Salt Lake City Police Dept.: "Didn't seem to be anything special about it, just kind of a wool pea coat. But he looks like the kind of individual who needs what he has."
Police say the man refused to give up that coat. So, the suspects grabbed hold of him and began driving, dragging the victim for a few hundred feet. But, they realized he wasn't giving up his coat, so they eventually let go.
As we mentioned, the man only suffered a few cuts and scrapes. He was taken to a hospital, but is expected to be fine.
The suspects drove off. Detectives don't have a strong description of them. They're encouraging anyone with information to contact Salt Lake City Police.
Police say if those men are captured, they will face attempted robbery charges.
×
Most recent Utah stories