Estimated read time: 1-2 minutes
This archived news story is available only for your personal, non-commercial use. Information in the story may be outdated or superseded by additional information. Reading or replaying the story in its archived form does not constitute a republication of the story.
SALT LAKE CITY (AP) -- A 21-year-old man was stabbed to death near the weekly Liberty Park drum circle.
Witnesses said a man in his 20s stabbed Joshua Jacobson in the chest about 4:10 p.m. Sunday.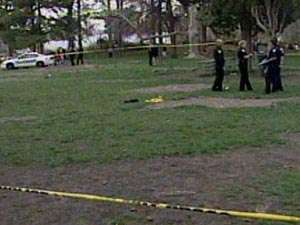 Jacobson, who was at the bottom of a grassy hill, ran toward the crowd before collapsing.
"He just grabbed his chest and went to the ground," witness Chaz Ramos said.
The attacker ran off.
Several people attempted to give CPR to Jacobson until paramedics arrived several minutes later. He was transported to LDS Hospital where he died, police Lt. Melody Gray said.
There were conflicting reports as to whether the man had been arguing with a group of men before he was stabbed.
Police Chief Rick Dinse said he had been planning to reinstall more patrols for the park this month now that the weather was warmer and more people were visiting the park.
"Because of this incident we'll probably start our park detail next week," he said.
There were no officers patrolling the park at the time of the stabbing, Gray said.
City Councilman Jill Remington Love, whose district includes the park, said she plans to meet with the park director and others to explore the possibility of having officers patrol the park during drum circles.
The drum circle, a group of people playing bongo-style drums, has been at Liberty Park for about 10 years.
(Copyright 2005 by The Associated Press. All Rights Reserved.)
×
Most recent Utah stories