Estimated read time: 2-3 minutes
This archived news story is available only for your personal, non-commercial use. Information in the story may be outdated or superseded by additional information. Reading or replaying the story in its archived form does not constitute a republication of the story.
Sandra Yi ReportingCapt. Tracy Tingey: "Whoever these suspects are, they need to be taken off the street because they're a danger to this community."
The search continues for suspects in a brutal double beating. The two teenage victims were attacked sometime early Friday morning. Passers-by found them in South Salt Lake, lying several blocks from each other.
Both are still unconscious so police have not been able to talk to them about what happened. A passer-by found one of the teens lying in a vacant business lot in South Salt Lake. That was at about 10:30 Friday morning. Police found a lot of blood and other evidence, but they're not sure if that was where the beating actually happened.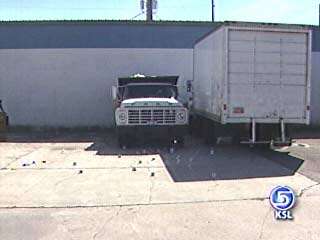 A passerby found the second victim earlier that morning, several blocks away, also in an industrial area. There was little blood there, so police believe the victim was attacked somewhere else, then dumped there.
Both had been beaten so severely police are certain they were left for dead. This case has frustrated police who still have more questions than answers at this point in the investigation. They know the victims are friends. Both are 15-years old. One was last seen at school the day before.
Capt. Tracy Tingey, South Salt Lake Police Dept.: "One boy was supposed to stay at the other boy's house and we don't know if they ever went to the other boy's house and stayed for any amount of time and left. We just have no information as to where they went."
Police have interviewed the victims' parents and some of their friends, but they say those interviews haven't generated any leads.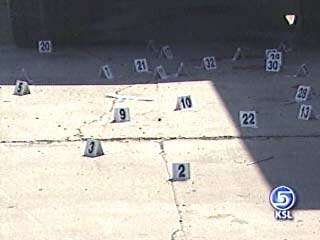 Again, both victims are still unconscious so police are waiting to talk to them when they wake up. Even if they do, doctors aren't sure how bad the damage is, if the victims will even be able to talk or remember anything.
Police are asking for the public's help. If you know anything about this case, call South Salt Lake Police.
×
Most recent Utah stories