Estimated read time: 2-3 minutes
This archived news story is available only for your personal, non-commercial use. Information in the story may be outdated or superseded by additional information. Reading or replaying the story in its archived form does not constitute a republication of the story.
John Hollenhorst ReportingAll seems quiet near a polygamist compound in Texas where a Utah-based polygamist group awaits a self-proclaimed Doomsday. Their prophet has reportedly predicted the world will end tomorrow. And tonight, we'll hear that prophet's own voice and words, giving us some insight into his teachings.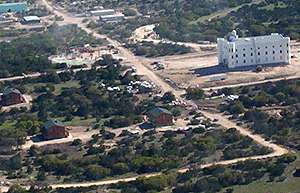 We first told you in February about the Texas Prophecy of Warren Jeffs. At that time Jeffs' followers were working in a frenzy to build a huge temple, apparently hoping to complete it by tomorrow, April 6th. In recent days, we've been told that a number of Jeffs' followers have traveled to the Texas compound from their homes on the Utah-Arizona border.
But who is Warren Jeffs? And what are his teachings? John Hollenhorst reports on secretly made recordings of his teachings.
Jeffs took control of the Fundamentalist LDS Church several years ago from his home in Hildale, Utah. Since then he's dropped out of sight while starting new compounds in Colorado and Texas. Critics say Jeffs has become increasingly fanatical, and tries more and more to control his followers' lives.
In the border community of Hildale Utah and Colorado City Arizona, Warren Jeffs' word is law, for those who choose to obey. In secretly made tapes of his sermons obtained by KSL Newsradio, Jeffs makes it clear that righteous girls don't choose their husband. They're told to submissively accept the husband they're assigned to.
Warren Jeffs, President, FLDS Church, On Tapes: "You should be praying that you will be prepared, that you will be given a husband who will prove faithful to the end. It is true you don't take these things into your own hand and date and seek out a husband."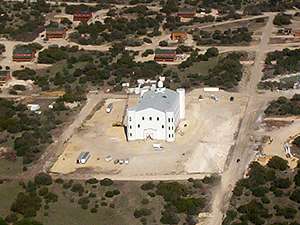 In the FLDS culture all of a man's wives are expected to be obedient.
Warren Jeffs, On Tape: "Many young men, when they receive their first wife, are just so untrained. The woman, if she's not careful, will be overbearing and always ask permission for what she wants. And ladies, build up your husband by being submissive."
Critics say Jeffs' sermons are blatantly racist, portraying blacks as stupid and evil.
Warren Jeffs, On Tape: "You see some classes of the human family that are black, uncouth, or rude and filthy, uncomely, disagreeable, and low in their habits, wild."
Reportedly, Jeffs sends enforcers to his followers' homes to make sure they don't have outside influences like TV, newspapers and CD's.
Warren Jeffs, On Tape: "When you enjoy the beat, the rock music, maybe even toned down with an orchestra, you're enjoying the spirit of the black race."
Those tapes obtained by KSL Radio were made a couple of years ago by a disgruntled member of Jeffs' church. In the last year or two he's tightened his grip, kicking out disloyal members and reassigning their wives and kids to other husbands.
×
Most recent Utah stories