Estimated read time: 2-3 minutes
This archived news story is available only for your personal, non-commercial use. Information in the story may be outdated or superseded by additional information. Reading or replaying the story in its archived form does not constitute a republication of the story.
Kimberly Houk reporting The State today honored some people who are instrumental in saving the lives of others.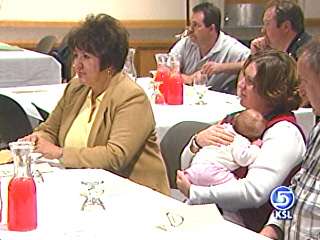 Dispatchers take hundreds of calls every day from people who need immediate help. And not only do they get crews on their way, dispatchers also stay on the phones and comfort people until help arrives.
It's not uncommon for dispatchers to go hours without a break, working the phones to get help to people in desperate situations. Today, three were honored.
Here's one story where a dispatcher immediately sent medical help to a woman shot at point blank range.
Today life is good for Dee Jensen. She's sitting beside the dispatcher who helped save her life.. But these days things are also very different. Two deep scars mark the spots where a bullet entered her body at the base of her neck and left it just below her right ear.
It happened late one night last June.
911 Call: "What's the problem?" "I just got robbed and I've been shot."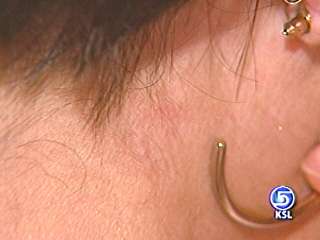 Shot by a man who walked into her tiny gas station located just west of Grantsville in Tooele County.
Dee Jensen, Tooele County: "I didn't really realize I'd been hit until I felt something on my neck and I brushed it away like that, and my hand was all bloody."
But it's what she did next that probably saved her life.
Dee Jensen, Tooele County: "I just played dead. Something inside me said, 'If you move, if he thinks you're not dead, he'll shoot you again.' So I just played dead."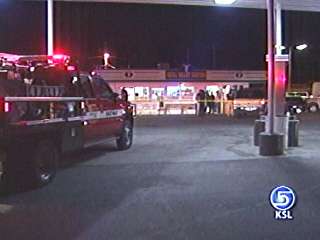 And soon Richard Wilson left Jensen's small gas station. Shortly thereafter, he shot himself, leaving behind a woman in a desperate situation.
Dee Jensen, Tooele County: "It took everything I had to pull myself up and get myself to the phone. I left a blood trail across the counters, getting to the telephone to call 911."
And it was on the other end of the line that Jensen found her lifesaver... a dispatcher who calmed her down until help could arrive.
This same dispatcher was honored today for saving the life of a small town gas station owner.
Dee Jensen, Tooele County: "She's my angel."
Jackie Power, Dispatcher: "I haven't heard her call me that before, so it makes me feel like I've done something good."
The State also honored the dispatchers who helped get crews to the Smurfitt Stone fire that burned in downtown last July, and those who helped get resources to people caught in the Southern Utah floods.
×
Most recent Utah stories