Estimated read time: 1-2 minutes
This archived news story is available only for your personal, non-commercial use. Information in the story may be outdated or superseded by additional information. Reading or replaying the story in its archived form does not constitute a republication of the story.
AMERICAN FORK -- The former LDS seminary principal charged with having sex with a student returned to court Tuesday.
Michael Pratt faces 21 felony counts related to accusations that he had a sexual relationship with a 17-year-old student when he taught at the LDS seminary at Lone Peak High School in Highland.
But the case has slowed after prosecutors objected to Pratt's defense. Defenders want to get cell phone records of text messages from a cell phone carrier, which apparently could either corroborate or add doubt to the victim's story.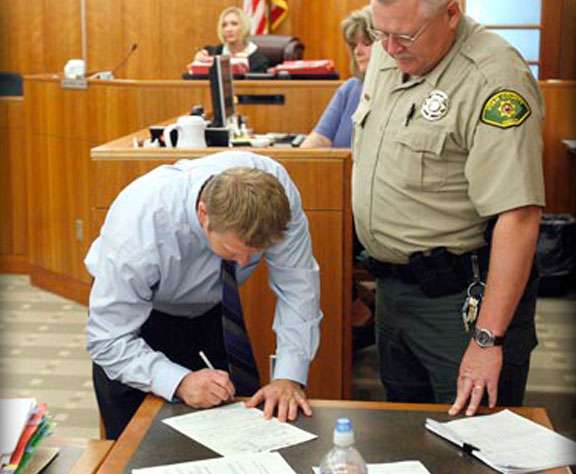 Defense attorney Dusty Kawai explained, "There are 21 counts that the state has charged my client with. Those 21 counts have to be to a specific date, and the text messages back and forth will help establish what those dates allegedly were or weren't. That's why we want to look at those."
Prosecutors believe they already have a wealth of evidence against Pratt and are ready to move forward with the case, in an effort to allow the victim to move on.
Prosecutor Julia Thomas said, "I believe that we have everything in our possession to prove the case. We've provided everything to the defense and it is the feeling of the state that we need to proceed rapidly."
While the LDS church immediately fired Pratt from his position when the allegations were made in early July, he still finds a lot of support from former students. Some of them walked him out of the courthouse Tuesday in an attempt to disrupt media coverage of his prosecution.
The judge will hear arguments next Tuesday over the text messages and will rule whether the defense can have access to them before Pratt's preliminary hearing.
E-mail: spenrod@ksl.com
×
Related stories
Most recent Utah stories