Estimated read time: 1-2 minutes
This archived news story is available only for your personal, non-commercial use. Information in the story may be outdated or superseded by additional information. Reading or replaying the story in its archived form does not constitute a republication of the story.
Amanda Butterfield reporting One man is dead after his car went airborne off I-80, and then landed nose first off an overpass.
A Highway Patrol Trooper was making his usual rounds, when he spotted a mangled truck off the side of the road on 72-hundred West, just south of I-80.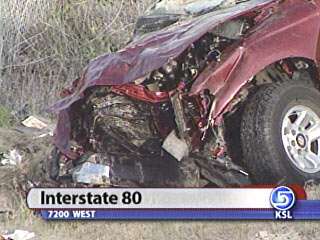 When the trooper got closer, he discovered a dead man in the driver's seat.
Salt Lake City Police were called in. After an investigation of the scene, police determined that driver of the truck was apparently going very fast, and the truck became airborne. It flew over an interstate entrance, landing upside down on the other side of the roadway, rolling several times.
Dwayne Baird/Salt Lake City Police: "He literally launched off the road, way probably 80 feet in the air before he hit the other side of the embankment."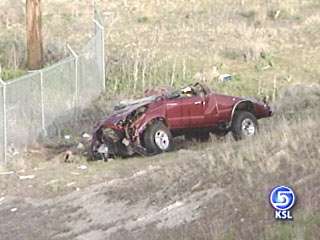 It took a while to get the driver out of the car, because the car was upside down and almost crushed completely flat.
The trooper spotted the car around 8am, but investigators aren't sure when the wreck happened . So far no witnesses have come forward.
Investigators are also still figuring out exactly how fast the driver was going, if drugs or alcohol were involved, and what caused the truck to become airborne.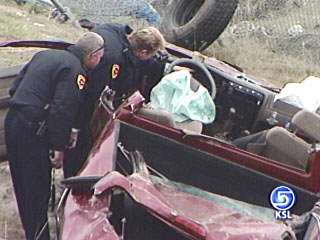 Police have not released the name of the driver until members of the family have been notified.
×
Most recent Utah stories