Estimated read time: 2-3 minutes
This archived news story is available only for your personal, non-commercial use. Information in the story may be outdated or superseded by additional information. Reading or replaying the story in its archived form does not constitute a republication of the story.
SALT LAKE CITY -- A Salt Lake businessman is hoping to lure some backyard mechanics out of their backyards and into his shop.
Zach Anderegg's "Wrench-it Center" opened for business Saturday in what used to be a glass manufacturing facility on 1300 S. 700 West.
"You go in and you have the facility and the equipment, and then you do it yourself," Anderegg said.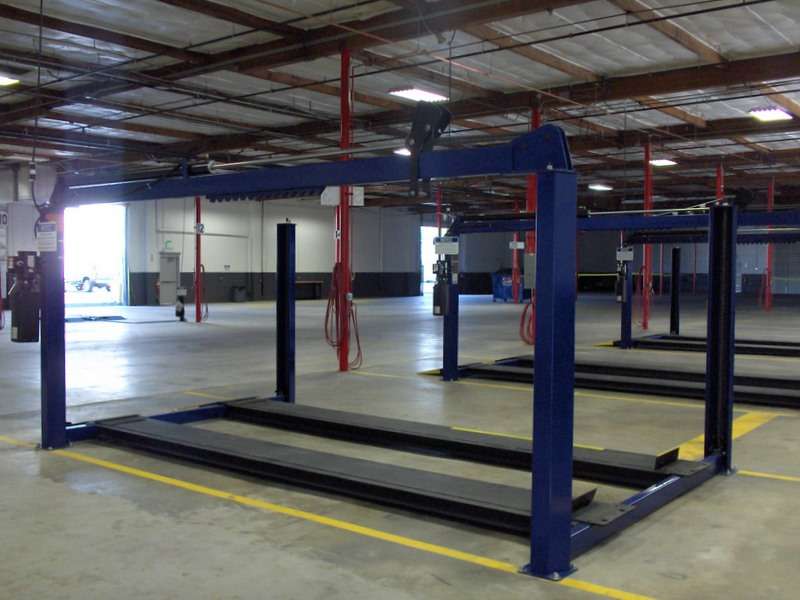 Customers can rent one of up to 40 bays, some of which are equipped with vehicle lifts. They pay an hourly rate, starting at $12, and will have access to about 200 basic tools and can rent additional specialized tools.
Chad Curvin says he's already saving time and money by "doing-it-himself" at Wrench-it.
"It'll probably take me about two hours to finish. I'll just finish it all up and go up and pay, and take off. It'll probably same me two or three hundred bucks," Curvin said.
The shop has a strict do-it-yourself policy: Anderegg can't help customers with their jobs. But there are computers packed with information on every car, along with some other options for the mechanically-impaired.
"If you know of a friend, or someone who is a mechanic, now you can bring your car down here, and they can perform their work on your car at our facility instead of going to a more expensive professional shop,"Anderegg said.
He says he got the idea from his time in the Marine Corps. The base where he was living had a similar set-up. When his yacht brokerage business in California became a victim of the economy, he decided to open shop here in Utah.
"From a business point of view, Utah's more business-friendly than California. I have a good friend who's an investor who lives in Park City, and I was just told that Utah is a very do-it-yourself state," he said.
Anderegg, though, didn't find setting up his business an easy experience in Salt Lake. In fact, he plans to meet with Mayor Becker soon to discuss some of the roadblocks he says he encountered while trying to transform the old building into a new business.
------
Story compiled with contributions from Marc Giauque and Sam Penrod.
×
Most recent Utah stories