Estimated read time: 1-2 minutes
This archived news story is available only for your personal, non-commercial use. Information in the story may be outdated or superseded by additional information. Reading or replaying the story in its archived form does not constitute a republication of the story.
Jed Boal reports Sunny skiers made no difference as floodwaters damage more property in Northern Utah. This time water drowns farmland, cattle, and equipment west of Brigham City.
Farmers who were flooded out are fuming they were not warned when Utah Power released a massive amount of water upsteam in the Bear River System.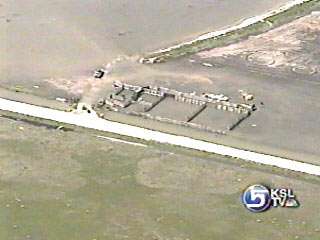 There's no good way out of this. This is the road that leads to the Bear River Migratory Bird Refuge. It's also acting as a dam.
Six to eight thousand acres are flooded after a relief of water at Cutler Dam. It created quite an emergency for property owners.
Todd Yates says the most recent rainstorm was too much of a good thing for his grazing land. The Bear River had submerged his and others' farms under two feet of water.
Heavy rain Thursday raised the water in Cutler dam...upriver. At that level, Utah Power--which controls the flow--has to release it. Thursday it ran 30 percent above normal.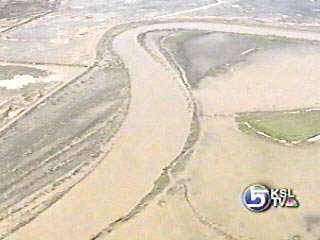 Utah Power told the National Weather Service and the Box Elder County sheriff's office.But no one told Todd Yates or other farmers.
He lost cattle, equipment, and feared for the future of his land. He got on the phone with a Box Elder County commissioner and pleaded for permission to cut a culvert in a federally owned road.
The commissioner gave the o.k., and bird refuge authorities agreed. So Yates went to work.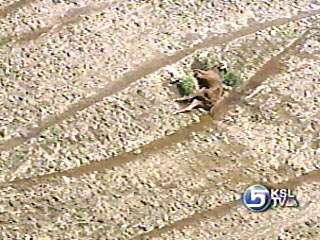 Utah Power says the flow peaked Saturday. This cut should relieve just enough pressure to reduce losses for the farmers.
×
Most recent Utah stories