Estimated read time: 4-5 minutes
This archived news story is available only for your personal, non-commercial use. Information in the story may be outdated or superseded by additional information. Reading or replaying the story in its archived form does not constitute a republication of the story.
Tonya Papanikolas reporting A criminal may not exactly seem like "Mr. Right." But many prison inmates apparently have no problem meeting, or marrying women.
Already, convicted double murderer Scott Peterson has received dozens of phone calls from interested women, as well as a couple of marriage proposals.
Infamous killers John Wayne Gacy, Ted Bundy, Jeffrey McDonald and Richard Ramirez also found wives.
Single inmates can meet people on the internet, through friends or letters. If they fall in love, they can get married, right here at the prison.
The prison has 19 housing buildings. Each facility has one day a month where they allow weddings.
Couples in love look forward to the day they become husband and wife.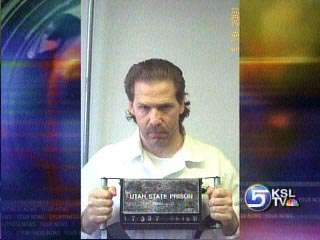 Becky Brown, Married in 2002: "Randy was a lot more nervous, I think, than I was."
But Becky Brown's wedding was different than most, because her fiancé Randall was behind bars at the Utah State Prison.
Becky Brown: "I just had done a lot of praying and had a lot of support from my family."
Becky met Randy 14 years ago at work. When he was convicted of 3rd degree homicide, attempted burglary, and aggravated robbery, and the two started exchanging letters. Soon they'd forged a relationship.
Becky Brown: "Yeah, there was a concern there. I think more of the concern was my attraction to him and his attraction to me. And if this went any further, where was that going to go?"
But Becky says Randy had made important life changes. So they began planning a wedding.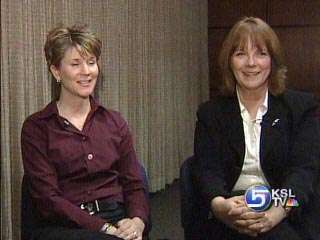 Joanne, Married to a Prisoner: "It's difficult and there is opposition and people that don't understand."
Joanne, who prefers not to use her last name, was working as a prison volunteer when she met her future husband, Chris.
Joanne: "He was so... Just real. No pretense, no games, no flirting."
After Joanne got to know Chris, she learned he'd been convicted of first degree murder.
Joanne: "That word has been so difficult for me, to not only say, but to even think." It's a label that is not appropriate for him. He is a man who took a life, but he's not a murderer, and I don't know if that makes sense."
Joanne believes her husband never wanted to harm anyone.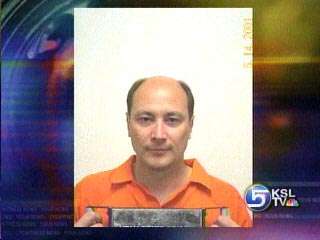 Joanne: "He's very... Hurt by what he's done."
But Joanne says they make the relationship work. And it's not as unusual as you might think.
The Utah state prison averages about two weddings a month.
The weddings typically take place in a visiting room. The prisoner will enter through a door, come in and meet his spouse-to-be, along with a justice of the peace or minister they've prearranged, and maybe at the podium, have a short 10-15 minute ceremony. They can exchange rings, maybe they'll have a short kiss, and the ceremony's over.
Experts say women attracted to criminals don't fit one profile. Psychologist Janet Warburton says some become "groupies," falling for prisoners they've only seen on TV.
Dr. Janet Warburton, Clinical Psychologist: "We kind of make these guys famous. They come into our homes night after night on the television. By the time they end up in prison, they have a fan following."
Troy Kell is on death row in Utah for stabbing another inmate 67 times -- a crime featured on a television documentary.
Jack Ford, Department of Corrections: "It runs every six months on HBO, and every time it runs, some women will start trying to write."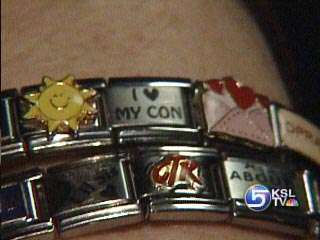 But not all women are "groupies."
Dr. Janet Warburton: "There are abused women who are attracted to these guys. I think there are women who are natural caretakers, they're rescuers."
Warburton says some may be seeking excitement. Others want to "fix" the prisoner. And some simply fall in love. That's the category Becky Brown and Joanne say they belong to.
Becky Brown: It's not something that we did to get notoriety."
The two emphasize this is not the lifestyle they'd choose in a perfect world... but they're happy.
Becky Brown: "I'm very sure of what I've done."
Joanne: "I think we've blessed each others' lives. I wouldn't change anything about him except his address."
Keep in mind Utah does not have conjugal visits, so physical intimacy is not a part of these relationships.
As for longevity, Dr. Warburton say what little research there is on prison relationships suggest they don't usually last after a prisoner is released.
Becky Brown's husband will be released sometime in the next five years... and she remains optimistic.
×
Most recent Utah stories