Estimated read time: 2-3 minutes
This archived news story is available only for your personal, non-commercial use. Information in the story may be outdated or superseded by additional information. Reading or replaying the story in its archived form does not constitute a republication of the story.
Sandra Yi ReportingAshley White: "It's going to be hard to see him again. It's going to reopen all the wounds that have healed."
Eleven years ago she helped send her grandfather to prison. Now she hopes to keep him there. Seventy-seven-year old Eugene Swenson is up for his second parole hearing this week. He is serving a sentence for aggravated sexual abuse of a child and sodomy.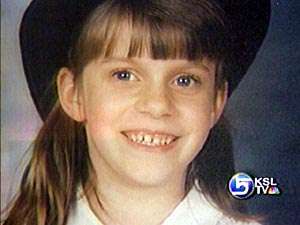 Ashley White was only 11 when she testified against her grandfather, who is in the Utah State Prison. This week she'll do it again in an effort to make sure he stays there. Ashley White wants to be a voice for young murder victims, like Polly Klaas, Samantha Runion, and Jessica Lunsford.
Ashley White: "They were murdered by convicted sex offenders."
But Ashley is a survivor.
Ashley White: "All sex offenders are capable of that. It's a circle. They go to sexual abuse, then kidnapping, rape and murder."
Ashley's abuser wasn't a stranger, but her grandfather. She says the abuse began on the night of her grandmother's funeral. Ashley was only seven.
Ashley White: "I remember feeling very confused. I didn't know what was going on. I didn't understand it. I trusted him, so I figured it was something grandparents did."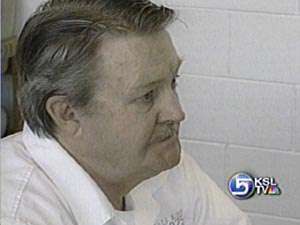 The abuse went on for nine months and she wasn't the only victim. Other family members came forward. In 1994 Eugene Swenson was convicted of felony sex crimes on four of his grandchildren. Three years later he was denied parole, in part, because of Ashley's testimony.
She remembers how hard it was to see him.
Ashley White: "When I was a little girl at the last parole hearing, I cried, so I'm not going to let him see those tears."
Ashley is now 18 and hasn't let her past bring her down. She and her mother are fighting for tougher penalties against sex offenders. Ashley also hopes to open a shelter for young abuse victims. She says she'll never forgive her grandfather for what he did, but she's willing to forget. That's her victory.
Ashley White: "I want him to know that he can't get to me anymore."
Ashley is speaking out as a victim's advocate.
Eugene Swenson's parole hearing is scheduled for Thursday. At his last hearing Swenson admitted he needed therapy, his victims will argue he needs more prison time.
×
Most recent Utah stories