Estimated read time: 1-2 minutes
This archived news story is available only for your personal, non-commercial use. Information in the story may be outdated or superseded by additional information. Reading or replaying the story in its archived form does not constitute a republication of the story.
Richard Piatt reportingA Salt Lake City man killed his estranged wife, called his son and then shot himself as officers approached, West Valley police said.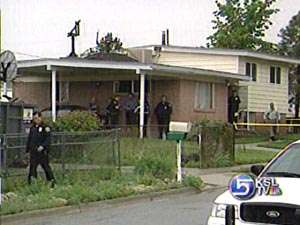 Lyle Kilpatrick, 62, and Laurel Kilpatrick, 59, were married for 45 years, but were divorced just six months ago. Today, in the home they once shared, the bad feelings between them went tragically too far.
It was a crime no one knew about, until Lyle Kilpatrick called his son, admitting he had shot and killed Laurel Kilpatrick in this home.
The police response came after that, surprising neighbors.
Audie Myers/Neighbor: "I seen the cops rush into the house, and so I went in and locked the front door. I didn't know what was going on at first."
Distraught, Lyle Kilpatrick then drove to a campground near 1400 W. North Temple where he lived, and ended his own life.
Gunshots in two locations; two deaths, and a family shattered by what's happened.
The Kilpatrick's marriage had ended bitterly. Both were in court earlier in the day, settling alimony. That settlement apparently pushed Lyle over the edge.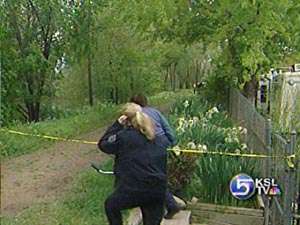 Police say the two had fought before: Officers responded to the home in July of last year.
Kelly Rushton/West Valley City Police: "He was arrested for domestic violence. And sometime after that, a protective order was issued."
But family members--and neighbors--never expected this: A bad situation that boiled over into unspeakable violence.
Antonya Martinez/Neighbor: "It's scary to think about it, because this is a safe neighborhood. This neighborhood is the best neighborhood. Everybody looks out for each other and she will be missed."
Laurel Kilpatrick lived here with a grandson.
He came home before police arrived; not knowing she was dead downstairs.
(The Associated Press contributed to this story)
×
Most recent Utah stories