Estimated read time: 1-2 minutes
This archived news story is available only for your personal, non-commercial use. Information in the story may be outdated or superseded by additional information. Reading or replaying the story in its archived form does not constitute a republication of the story.
Sandra Yi ReportingA convicted child abuser is up for parole for a second time, but his victims don't want him to get out.
Eugene Swenson has spent 11 years in prison for child sexual abuse. For his victims that's not good enough. They want him to spend the rest of his life there.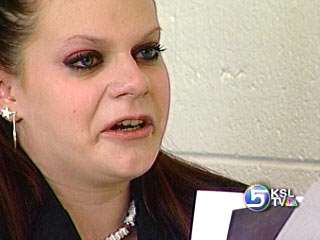 Moments before her testimony, Ashley White broke down in tears. It's been eight years since she faced her abuser, who is also her grandfather. He listened to her words from another room.
Ashley held up pictures of girls who were murdered by convicted sex offenders.
Ashley White: "I am one of the lucky ones. I am still alive."
But her life has never been the same. Ashley was only seven when the abuse began. Now 18, she's never gotten over it.
Ashley White: "I continue to struggle to survive the horrible memories of what Mr. Swenson did to me. He used and abused children and destroyed countless lives by his choices for 50 years."
In 1994 Eugene Swenson was convicted of sex crimes against four of his grandchildren. Three years later he was denied parole. Today Swenson said, when he was eight, he too was molested by a relative. Therapy made him realize he was in denial.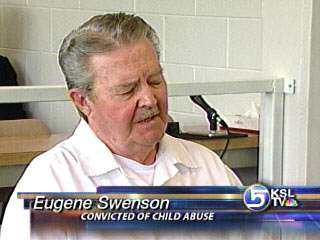 He expressed some remorse. But his victims are pleading for a life sentence. Ashley says if he's let out there will be more victims.
Ashley White: "Please do not allow him to ever harm even one more child."
Swenson has completed a two-year sex offender treatment program. But there are contrasting expert opinions about his risk of re-offending, so there could be another hearing to discuss treatment options.
The Board of Pardons and Parole has up to six weeks to make a decision in this case.
×
Most recent Utah stories