Estimated read time: Less than a minute
This archived news story is available only for your personal, non-commercial use. Information in the story may be outdated or superseded by additional information. Reading or replaying the story in its archived form does not constitute a republication of the story.
Some parents in Utah are upset that President Obama will be speaking to the nation's school children live on Tuesday, so upset that some are even pulling their children out of school. We're not the only place in the country where this is the reaction. Dallas, Texas has many school districts that have decided not to show the speech live, but to offer it only after the fact. Jim Ryan reported live on KSL this morning from Dallas. Click here to hear his interview.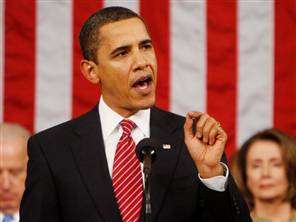 The White House says it was stunned by the push back to the President's speech to children on staying in school. ABC's Ann Compton reported from the White House this morning that President Reagan and President George Herbert Walker Bush both spoke to America's school children. Ann also previewed the President's address to a joint session of Congress Wednesday night to lay out the specifics of his health care reform ideas. Click here to hear more from Ann.
×
Most recent News stories